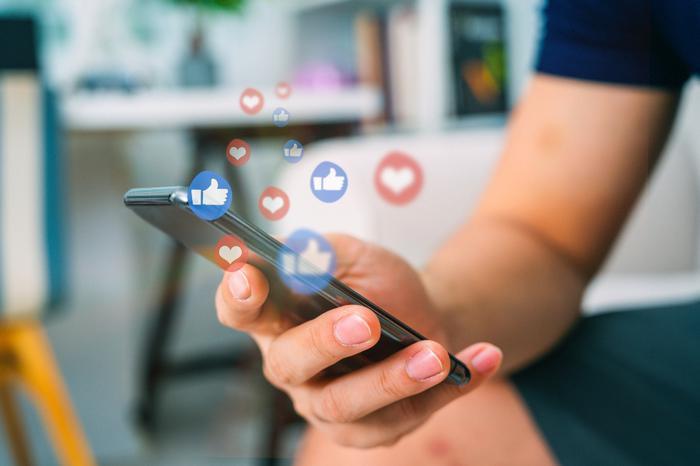 While several studies have explored how social media use can impact consumers' mental health, a new study conducted by researchers from the University of Buffalo explored the physical health toll associated with screen time. 
According to their findings, frequent social media use may increase consumers' risk for a number of physical health concerns, including inflammation, a higher risk of disease, and a greater likelihood of doctors' visits. 
"Social media use has become an integral part of many young adults' daily lives," said researcher Dr. David Lee. "It's critical that we understand how engagement across these platforms contributes to physical health." 
Social media poses a health risk
The researchers had over 250 college students between the ages of 18 and 24 participate in the study. They answered questions about their social media use and physical health and also provided blood samples. 
Using that information, the researchers identified a link between social media use and physical symptoms. The participants' blood samples showed that more time on social media was associated with higher levels of the C-reactive protein (CRP), which is a biomarker closely associated with inflammation throughout the body. Over time, CRP can increase the risk for disease, including cardiovascular disease, diabetes, and cancer. 
"By looking at a biological marker in the blood, we were able to find a relatively more objective association between social media usage and physical health, but this correlational finding can't rule out the possibility that poor health impacts social media usage," Dr. Lee said. 
Participants who spent the most time on social media also more frequently reported experiencing headaches and back pains. These participants also visited their doctors with more regularity than participants who spent less time on social media. 
As the researchers hope that more work is done in this area, the team wonders if healthy consumers are less likely to spend lots of time on social media, whereas those with health issues are more frequent social media users. 
"There's still work to be done," Dr. Lee said. "But right now, I wanted to get the word out there that social media use may have a link to important physical health outcomes."