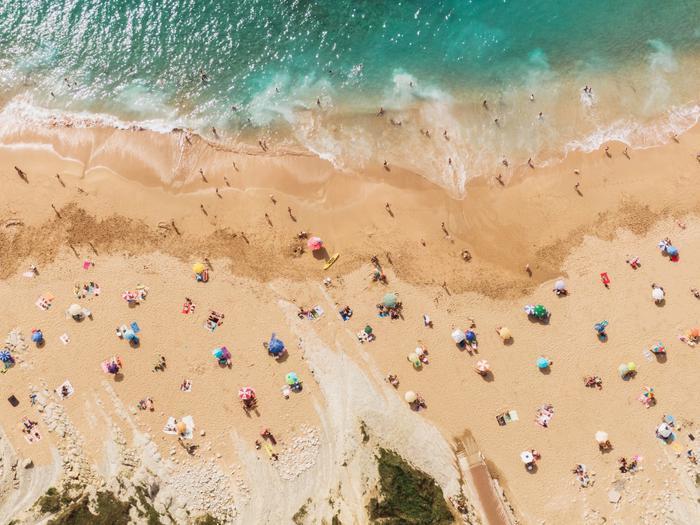 A new study conducted by researchers from the University of Eastern Finland explored the benefits associated with taking a social holiday. This type of trip is geared towards consumers from disadvantaged backgrounds, and countries like Finland will cover the costs of the entire trip to give residents the opportunity to travel and relax with their families. 
According to their findings, these trips are incredibly beneficial to consumers' overall well-being. They found that not only did participants enjoy their time away from home, but they also gained a better outlook about their lives overall. 
"It is possible that going on a holiday away from home makes people look at their life in a more positive light, which may be reflected on our results," said researcher Elli Vento. "Social holidays are all-inclusive and not having to buy groceries can have a very concrete effect on some holiday makers' financial situation." 
Social benefits of a social holiday
The researchers surveyed nearly 300 participants who had been chosen for a social holiday to better understand how the trip benefitted them and their families. The participants completed surveys before and after their trip, and their responses were compared with over 70 other participants who had submitted applications for a social holiday but hadn't been chosen. 
The study revealed that the participants' experienced increased satisfaction in several areas of their lives following the trip. Though the participants' wouldn't have been able to afford these trips without financial assistance from the government, spending time away from their regular day-to-day routines gave them a new, positive perspective on their financial situations. Many of the participants reported feeling satisfied with both their finances and their roles at work. 
Additionally, the researchers learned that trips were beneficial in boosting the participants' mental health. This break from routine allowed the participants time to relax with their families, which is something they typically wouldn't be able to do. 
In looking at those whose applications for a social holiday had been rejected, the researchers learned that the biggest difference between the two groups was social inclusion and satisfaction. For those who hadn't gone on a trip, they felt excluded by those in their social circles who had traveled away from home; this led to feeling worse about their life situation in general. 
Beneficial for kids 
The study also found that social holidays played a positive role in kids' inclusiveness in school. These trips gave more kids an even playing field when discussing family vacations, and kids that normally wouldn't have the opportunity to travel now had the opportunity to share about their experiences. 
"Going on a holiday away from home is, in itself, a very unequal phenomenon," said Vento. "This is often illustrated by examples of children sharing their holiday memories in school. Some children may have travelled abroad and visited theme parks, whereas others don't necessarily have anything to say about their holiday: they've simply stayed home without any possibility for activities typically associated with holidays." 
The researchers hope that these findings highlight the countless benefits associated with social holidays and that more consumers around the world get the chance to experience this unique opportunity.