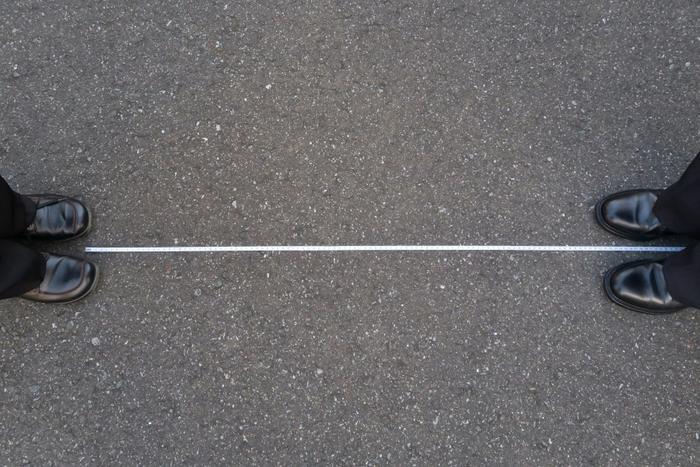 Some White House officials are predicting that the number of lives claimed by the coronavirus could be lower than initially predicted due to the high number of Americans practicing social distancing.
A week ago, administration officials said the number of people who would die from the coronavirus in the U.S. was between 100,000 and 240,000. However, a source close to the Trump administration's coronavirus task force says it's possible that the death toll will be "way under" that figure. 
The initial estimate was rooted primarily in the assumption that only 50 percent of Americans would heed the social distancing guidelines set forth by the government. Now, it's become evident that a much larger percentage of Americans are staying home. 
Social distancing adherence high 
U.S. Surgeon General Jerome Adams said in interviews this week that a majority of Americans -- 90 percent -- are staying home in an effort to slow the spread of the virus. 
"Those models that were done, they assumed that only about 50 percent of the American public would pay attention to the recommendations," Dr. Robert Redfield, director of the US Centers for Disease Control and Prevention, said in an interview with Tucson radio station KVOI on Monday.
"In fact, it would seem, a large majority of the American public are taking the social distancing recommendations to heart -- and I think that's the direct consequence of why you're seeing the numbers are going to be much, much, much, much lower than would've been predicted by the models."
Not the time to stop
Towards the end of March, Dr. Deborah Birx -- leader of the coronavirus task force -- said that the death toll could go "down to 100,000 to 200,000 deaths, which is still way too much," if consumers practiced social distancing, hand washing, and other measures. 
However, public health experts warn that "nobody has a crystal ball with the ability to pinpoint the precise number of people who will die in a pandemic."
"This is no time to relax social distancing measures," officials added.