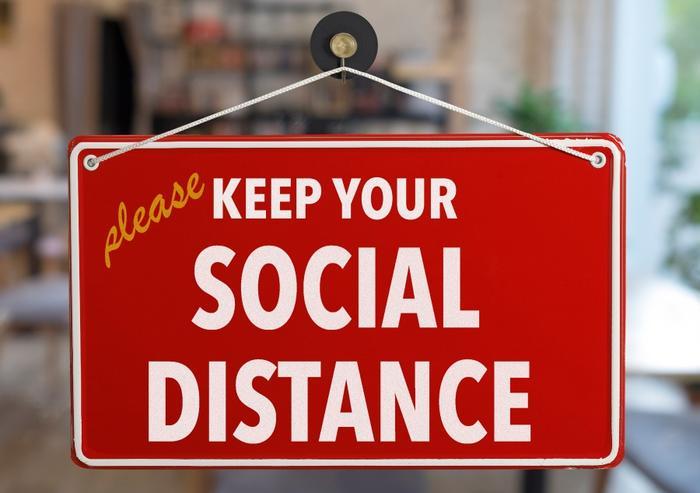 After initially asking the American people to stay home or maintain social distance for 15 days to mitigate the spread of the coronavirus (COVID-19), President Trump is extending that request to the end of April.
The previous social distancing guidelines -- calling for older people to remain in their homes and others to avoid being in groups larger than 10 people -- would have expired today. At a Sunday briefing at the White House, Trump said time is a powerful weapon against the virus, which has spread rapidly over the last week.
"The better you (the American people) do, the faster this whole nightmare will end," Trump said.
Trump told reporters that the White House task force would present a new strategy for dealing with the illness early in the week. Very likely, the plan will include a very gradual relaxation of restrictions through the month of May.
The peak may be two weeks away
At Sunday's briefing, the president said projections he has seen suggest that the peak of the death rate in the U.S. will not occur for another two weeks. That outlook was echoed Monday morning by Dr. Scott Gottlieb, former commissioner of the Food and Drug Administration (FDA). Appearing on CNBC, Gottlieb concurred that deaths related to the virus would likely peak toward the end of April.
"After that, we need another two weeks to make sure the peak is real and we don't have another spike," Gottlieb said, suggesting that life might start returning to some sort of normalcy after the middle of May.
In nearly every jurisdiction, restaurants remain closed except for take-out service. All other "non-essential" businesses are shuttered as well. Schools have closed for the term, and colleges and universities are completing the spring semester online.
Numbers will get ugly
The health officials advising the president warn that the numbers from the coronavirus are going to get a lot worse before they get better. Monday morning, the official coronavirus map compiled by Johns Hopkins University showed more than 143,000 cases in the United States, with more than 2,500 deaths.
Dr. Anthony Fauci, head of the National Institute of Allergy and Infectious Diseases (NIAD) and a key member of the coronavirus task force, said the death toll could reach 200,000 people before it peaks.
At this point, the virus is more widespread in the nation's large cities than in sparsely populated regions of the country. New York City remains the epicenter of the outbreak, with hospitals being overwhelmed by the end of last week.
Health officials warned that other cities -- including Detroit, New Orleans, and Indianapolis -- could see a significant increase in cases this week.