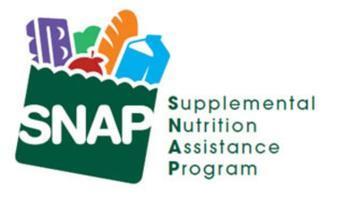 The Supplemental Nutrition Assistance Program (SNAP), formerly known as Food Stamps, is a federal program that is meant to help low-income consumers purchase nutritious foods. But a new study suggests that its current allotment may still lead to high costs for consumers.
Researchers from North Carolina State University have found that the program only covers 43-60 percent of what it costs to consume a diet that is consistent with federal dietary guidelines. They say that as a result, low-income households would still need to pay hundreds of dollars to follow a healthy diet.
"Even though SNAP is not designed to cover all of the cost of food -- it's meant to be a supplemental food program -- this study makes it clear that there would be many low-income households that would not be able to cover the gap needed to eat a diet consistent with federal dietary guidelines," said study co-author Lindsey Haynes-Maslow.
Not enough to meet standards
The researchers came to their conclusions after examining the costs of following the federal dietary guidelines. The team used monthly retail price data from the U.S. Department of Agriculture (USDA) to determine the costs of fruits, vegetables, grains, protein, and dairy.
After analyzing their findings, the researchers found that a family of four would still need to spend around $200-$300 on top of their SNAP benefits in order to follow federal dietary guidelines. However, those costs could rise even more depending on other dietary requirements.
"We found significant variability in the costs associated with following federal dietary guidelines. For example, it was most expensive to consume only fresh produce, and it was least expensive to consume a vegetarian diet," said Haynes-Maslow. "Many low-income households simply don't have an additional $500 or $600 to spend on food in their monthly budget."
Informing policymakers
The researchers conclude that SNAP benefits are currently sufficient to meet the dietary needs of children under the age of 8 and women over the age of 51, but that they are insufficient for older children, younger women, and men of any age. They say that policymakers should examine the most recent data on SNAP before making decisions to further trim its budget.
"Current federal proposed budget cuts to SNAP program decrease the amount of benefits available for food purchases and fewer people would have access to the program. An analysis using the most current data is needed to inform policy makers regarding the true costs of healthy eating so that they have up-to-date research when making policy decisions," the researchers said.
The full study has been published in the Journal of Nutrition Education and Behavior.