---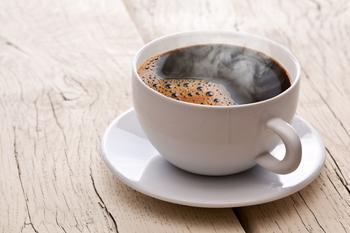 A stronger dollar and increasing supply are sending the price of coffee lower. To underscore that fact, Smucker cut the list price of its packaged coffee products this week.
In the U.S., Smucker sells primarily under the Folgers and Dunkin' Donuts brands. Prices have fallen an average of 6% for the two brands' packaged coffee. The K-Cup pods are unaffected by the price cuts.
"For the last several quarters, lower green coffee costs were reflected in promotional pricing for the majority of our packaged coffee products, and we do not anticipate those prices changing significantly," said Steve Oakland, Vice Chair and President, U.S. Food and Beverage.
Oakland says the company move will allow consumers to benefit from lower prices on an everyday basis.
9% price fluctuation
According to the International Coffee Organization (ICO), the composite price of green coffee has fluctuated 9%, from high to low, so far in May.
The price declines will only apply to the coffee your brew at home. Typically, stores and restaurants that serve coffee don't pass along the savings to customers.
CNN Money noted back in January that when coffee prices plunged around 33%, coffee shops like Starbucks did not adjust their prices. It quoted an industry analyst as pointing out retail establishments are facing increased wage costs, which off-set the lower cost of the raw product.
The trend of lower packaged prices, however, could linger for a while. Good weather during the growing season in Latin America has resulted in a bumper crop, which has softened the market.
Should the Federal Reserve hike interest rates in June, as expected, it should result in a further strengthening of the U.S. dollar. That will generally lower the price of imported commodities like coffee.
---