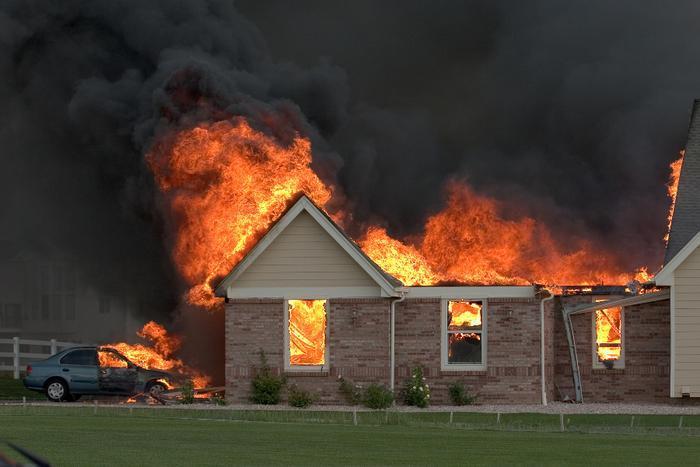 If you happen to live in one of New York City's older apartments, you may have noticed a recent upgrade to the smoke alarms in your unit.
A new law now requires owners of multi-family dwellings to replace non-working, expired, battery-operated smoke alarms with alarms featuring sealed, 10-year batteries. The requirement does not apply to alarms that are hard-wired, or powered by the building's electric current.
The apartment buildings getting the most attention were the ones built before 1982 that have not been updated since then. Those dwellings are currently exempt from building codes requiring hard-wired alarms in virtually all other housing.
Dead batteries can be lethal
The switch to the sealed-battery smoke alarms addresses a long-standing problem noted by fire inspectors. In case after case, inspectors have found that deaths, injuries and extensive fire damage might have been prevented except for non-working smoke alarms.
"Each year nearly 3,000 Americans die from home fires — the vast majority in homes where a working smoke alarm is absent or disabled," said Deborah Hanson, director of external affairs for First Alert, which manufacturers smoke alarms. "For homes without hard-wired alarms, this law will help ensure that all New Yorkers have better protection against such avoidable tragedies."
Early smoke detectors were very expensive and found only in commercial buildings. It wasn't until the mid to late 1960s that affordable smoke alarms began to show up in the U.S. market.
Firefighters were among the first to notice a difference. First responders were notified earlier in the fire outbreak, reducing the risk both to the building's occupants as well as to the firefighters who had to battle the blaze.
Cuts death risk 50%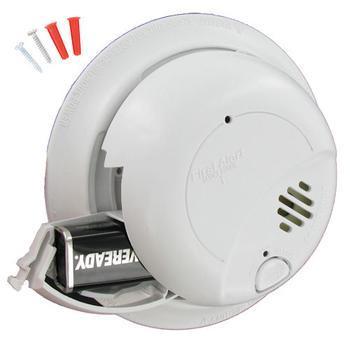 Today, the National Fire Protection Association (NFPA) is among the strongest supporters of residential smoke alarms. It says having a working smoke alarm cuts the chances of dying in a fire by 50%. It says nearly two-thirds of home fire deaths resulted from fires in homes with no smoke alarms or smoke alarms that didn't work.
These days a traditional battery-powered smoke alarm is cheap, starting at under $10. It's powered by a 9-volt battery that must be replaced, on average, twice a year. And therein lies the rub.
Time passes quickly, people get busy and before long, the smoke alarm begins the annoying "chirp" that lets you know the battery is dying. But instead of replacing it, many consumers simply remove the battery, planning to replace it – eventually.
New generation
The new generation of residential smoke alarms last for 10 years once they are installed. The lithium battery is sealed inside the plastic housing and never needs replacing. After 10 years of use, you simply discard the alarm and replace it.
Most new residential construction comes with a hybrid smoke alarm. The unit is hard-wired into the dwellings electric system but also contains a battery back-up, in case the home loses power.
The Consumer Product Safety Commission (CPSC) says a home can't have too many smoke alarms. It recommends installing units on every level of the home, outside sleeping areas, and inside bedrooms.
Even if you are using an old-school replaceable battery smoke alarm, CPSC says you should replace it after 10 years of use. The agency says the smoke detection capability of most smoke alarms begins to degrade after a decade.