---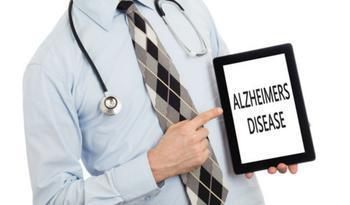 Researchers have stumbled across a simple, low-tech way to alert health care professionals that someone may be on the road to Alzheimer's disease.
They say a test in which the subject sniffs different odors and aromas, and tries to identify them, can provide clues to their cognitive ability. An inability in detecting and identifying these smells, they say, may predict a cognitive decline and an early stage of Alzheimer's.
Two studies, conducted at Columbia University Medical Center and New York-Presbyterian, utilized the University of Pennsylvania Smell Identification Test (UPSIT). The test utilizes a series of scratch-and-sniff tests, with a wide range of smells, including coffee and chocolate.
"Our research showed that odor identification impairment, and to a lesser degree, entorhinal cortical thickness, were predictors of the transition to dementia," said Seonjoo Lee, presenting author.
Lee says the findings are sufficient enough to support odor identification as an early predictor of cognitive decline. Currently, physicians are only able to detect Alzheimer's in its later stages, after significant brain damage has occurred.
People who later develop Alzheimer's often complain early on that food doesn't taste as good. Scientists say that is because the sense of taste is heavily dependent on a sense of smell. The circuits connecting the ability to smell to the brain are often interrupted in the early stages of Alzheimer's.
Patients who do poorly on the smell test may be recommended for further testing, with sophisticated and expensive procedures that are normally not used as a matter of course. In other words, an inexpensive screening test like UPSIT may identify higher-risk patients in need of the advanced testing.
---