---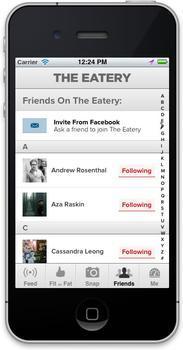 The smartphone is not just a trend in technology. Over the last couple of years it has become an emerging trend in healthcare.
For example, there are apps to help you lose or control weight. The Eatery app allows users to take pictures of each meal and provides feedback in terms of how those meals are contributing to overall weight gain or loss.
The app also lets you know what specific foods are blocking ou from reaching your dietary goal and points out the times of day that seem to challenge you the most when it comes to eating better.
In January we reported on a new smartphone app called UMSkinCheck, one of several apps that claim to be adept at identifying dangerous skin conditions. The smartphone app was created by the University of Michigan's Health System and it lets users snap photos of a mole or lesion that could be cancer or could become cancerous over time.
The National Cancer Institute (NCI), part of the National Institutes of Health (NIH), is leading an initiative to help teens quit smoking through the use of a smartphone app. Developed by smoking cessation experts, SmokefreeTXT is a free text message cessation service that provides 24/7 encouragement, advice, and tips to teens trying to quit smoking.
Like an electronic diary
"Smart phones are a great way for people to track how their daily activities impact their health," said Aaron Michelfelder, MD, a physician at Loyola University Health System and professor in the Department of Family Medicine at Loyola University Chicago Stritch School of Medicine. "They give patients instant access to the effects their habits have on daily living, and they are better able to make connections between what they do and how they feel."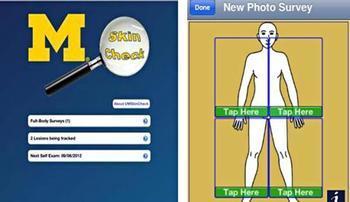 Some health apps are more useful than others. In Michelfelder's book, the most beneficial apps are for people needing to monitor blood sugar and blood pressure, mood tracking and asthma as well as fitness and nutrition.
"People who are detailed and willing to truly keep track of their data find them the most beneficial," Michelfelder said. "It's great that they can see right away I had such and such for dinner and this is how it impacted my blood sugar."
Aiding doctors
These apps don't just help consumers. Michelfelder says they can also help the consumers' physicians to better treat their patients, providing a more well-rounded view of their health. He says he's actually benefited from that.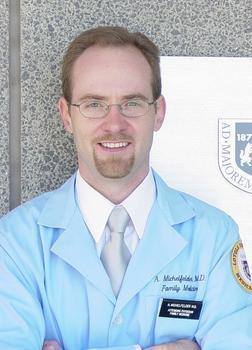 "I love when my patients bring their smart phone to a visit and show me their data or even email me in advance," Michelfelder said. "This real-time data helps me better analyze a patient's health than just the information I get from an office visit. This way instead of maybe having two blood pressure readings, I'll have 25. This allows me to have a more in-depth conversation with the patient about where to go next."
Some health researchers have raised concerns that consumers will put too much faith in their health apps and might overlook real health problems. Michelfelder says that's a legitimate concern. There can be other issues too.
Security issues
For example, the apps might not be compliant with the Health Information Privacy and Accountability Act that protects patients' health information.

"This is especially true for apps that allow you to email your medical information," he said.
Michelfelder says patients should carefully read an app's terms and agreements to ensure a copy of the email is not being sent to the company and that personal medical information is not being stored in an unsecure location. Also, make sure the medical apps are password protected.
As for reliability, Michelfelder agrees that patients should never use apps for self-diagnosis. One the the biggest benefits, he says, is getting young people – who tend to be more tech-savvy, to take an active interest in health issues.
---