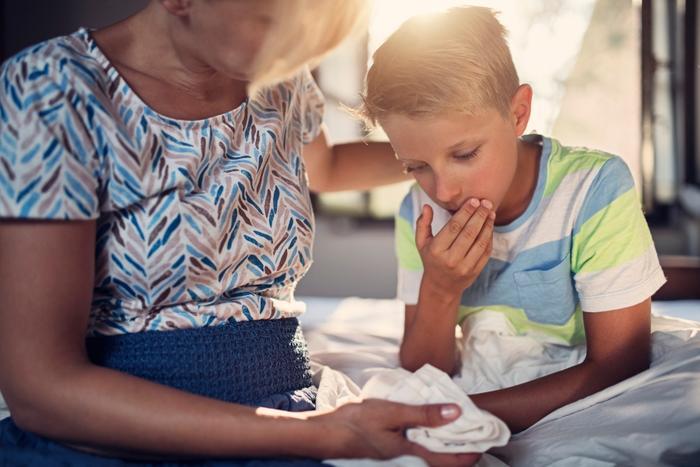 Veteran parents are often tuned in to even the slightest changes in their child's behavior or demeanor when it comes to spotting a potential sickness. But for those who haven't developed this almost supernatural sense, don't worry -- there's an app for that.
A team of researchers from Curtin University and the The University of Queensland, Australia have developed a new smartphone app that can identify a range of potential respiratory issues just from the sound of a child's cough. Dr. Paul Porter, one of the study's authors, says that the technology can help parents coordinate with doctors to provide effective treatment.
"It can be difficult to differentiate between respiratory disorders in children, even for experienced doctors. This study demonstrates how new technology, mathematical concepts, machine learning and clinical medicine can be successfully combined to produce completely new diagnostic tests utilising the expertise of several disciplines," he said.
High level of accuracy
The researchers were able to develop their app by picking out distinct characteristics of five different respiratory diseases -- asthma, croup, pneumonia, lower respiratory tract disease, and bronchiolitis -- and "teaching" the technology to listen for the differences.
After testing the app on nearly 600 young children, the researchers compared the results to the diagnoses of a panel of pediatricians who clinically evaluated the same participants. The results showed that the app was accurate up to 97 percent of the time, depending on the diagnosis. Even at the lower end, the app was still accurate 81 percent of the time.
Porter and his colleagues note that their app should not be used as a sole means of diagnosing a particular sickness or condition. Instead, they advise users and medical professionals to work together to process young patients more quickly and accurately.
"As the tool does not rely on clinical investigations, it can be used by health care providers of all levels of training and expertise. However, we would advise that where possible the tool should be used in conjunction with a clinician to maximise the clinical accuracy," Porter said.
The full study has been published in the journal Respiratory Research.