---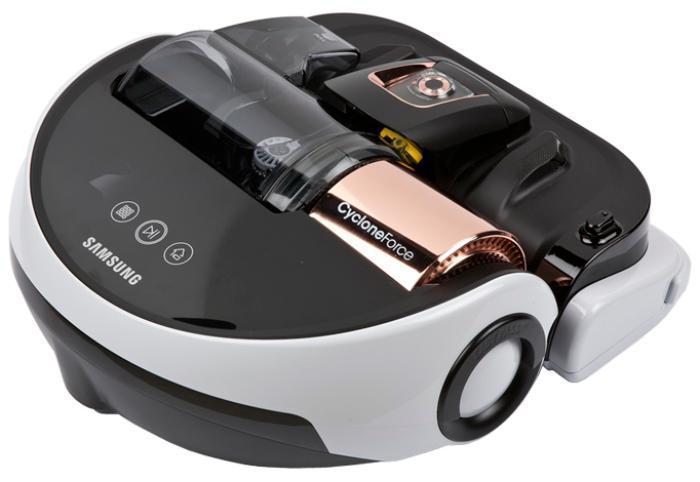 Even if you never call anybody, you may still need a smartphone to keep things running smoothly at home. That at least is the impression left by last week's Consumer Electronics Show in Las Vegas, where many of the products on display used smartphone apps to control things in your house.
While you may not feel a strong attachment for your washer and dryer, being able to control them and keep tabs on them when you're out running errands may come in handy.
That's how Whirlpool sees it anyway. It has introduced washers and dryers that link to a mobile app and even work in conjunction with the Nest thermostat. An accompanying "detergent assistant" even lets you know when it's time to buy more detergent.
Want a cup of coffee waiting when you get up? You can use your smartphone to instruct the "Wi-Fi Coffee Machine by Smarter" to have your coffee ready for you in the morning. Of course, if you're at home anyway, it's not clear why you need this but that's another matter. It will, of course, call you when the coffee's ready, so that's something anyway.
It also has a "welcome home" feature that will make a fresh brew at the end of the day, although a Martini might be more appropriate.
Suck it up. That's what Samsung had in mind when they created a robot vacuum that -- we're told -- can suck up to 60 times more than conventional robot vacuums for removal of dirt and other debris. Although this one is not connected to your phone it does guide itself back to its charger base when the battery is low.
Seems like everything digital comes with a camera and this robot vacuum is no different. It has an onboard digital camera, high performance chips and sensors. The "Visionary Mapping Plus System" creates a complete map of the home to calculate the most efficient cleaning path, avoiding roadblocks like a set of steps or a child's toy.
Even the weather is going the way of social media. Bloomsky has created the first crowd-connected weather station, that's right in your own back yard. The ball-shaped unit is meant to sit on top of a custom pole, which is driven into the ground.
It can measure UV light and notice the start of any significant rain or snow. Of course it will be equipped with an HD camera plus a wi-fi radio. It will be taking pictures and sending them to you during any intense meteorological event. The goal is to build a network that you share with friends and family on the Internet and social networks.
The info will be accessible to the general public through an app — but individual probe owners can choose whether to share specific location info, just in case you don't want anyone to know what the weather is in your backyard.
---