---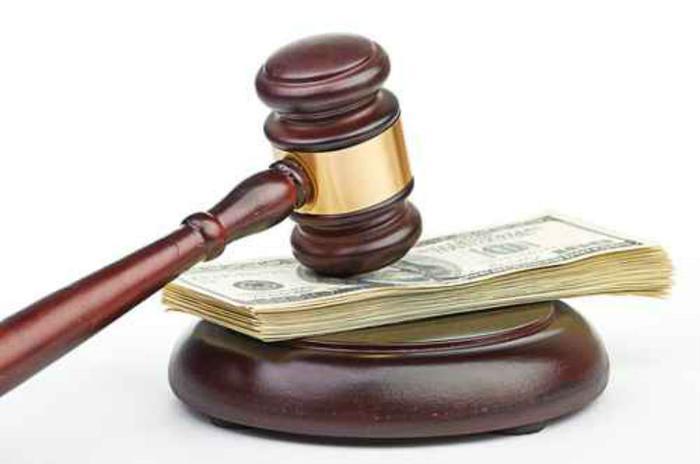 Today the Federal Communications Commission levied a $750,000 fine against Smart City Holdings, LLC (also known as Smart City Networks), for blocking people's personal mobile Wi-Fi hotspots, thus forcing them to pay "substantial fees to use the company's Wi-Fi service," as the FCC said in a statement.
Smart City provides Wi-Fi for "convention centers and meeting facilities," according to its website. The fees for individual meeting attendees or convention-goers wishing to use a Smart City connection ran as high as $80 per person per day, according to the FCC.
Otherwise, "Smart City would automatically block users from accessing the Internet when they instead attempted to use their personal cellular data plans to establish mobile Wi-Fi networks – or 'hotspots' – to connect their Wi-Fi-enabled devices to the Internet."
Furthermore, the FCC says, "No evidence exists that the Wi-Fi blocking occurred in response to a specific security threat to Smart City's network or the users of its network."
In addition to paying the fine, Smart City also agreed to stop blocking mobile hotspots.
In a statement, Smart City said -- in effect -- it didn't see that speed limit sign back there.
"We have always acted in good faith, and we had no prior notice that the FCC considered the use of this standardized, 'available-out-of-the-box' technology to be a violation of its rules. But when we were contacted by the FCC in October 2014, we ceased using the technology in question," said Smart City President Mark Haley.
Wi-fi blocking
This is the second fine the FCC has levied against companies blocking personal mobile hotspots in order to sell access to their own. Last October, Marriott had to pay $600,000 for disabling personal Wi-Fi at the Gaylord Opryland Hotel and Convention Center in Nashville, Tennessee. Despite the fines, neither company has been required to pay refunds to any customers who actually lost money in unnecessary Wi-Fi fees.
Smart City's fine is bigger, possibly because the company committed violations in more than one spot. The FCC said affected locations included convention centers in Ohio, Indiana, Florida and Arizona.
Both companies' actions violated the Communications Act of 1934, section 333 of which says "No person shall willfully or maliciously interfere with or cause interference to" authorized radio communications.
Various hotel and convention companies, including Marriott and Hilton, have tried or are trying to persuade the FCC to amend its rules, so that hotels, convention centers, and similar businesses would be allowed to block all personal Wi-Fi or broadband connections as they pleased, and make it impossible for visitors or guests to connect with the outside world unless they pay the hotel or convention center's hefty Wi-Fi fees.
Won't fight charges
In a statement to the media, Smart City president Mark Haley said that the company had no idea it was doing anything wrong, only ever used Wi-Fi blockers for legitimate security reasons. 
It stopped using Wi-Fi blockers last October after the FCC demanded it, blocked less than 1 percent of anyone's devices anyway, and is only paying the fine because fighting it would be an expensive distraction.
---