---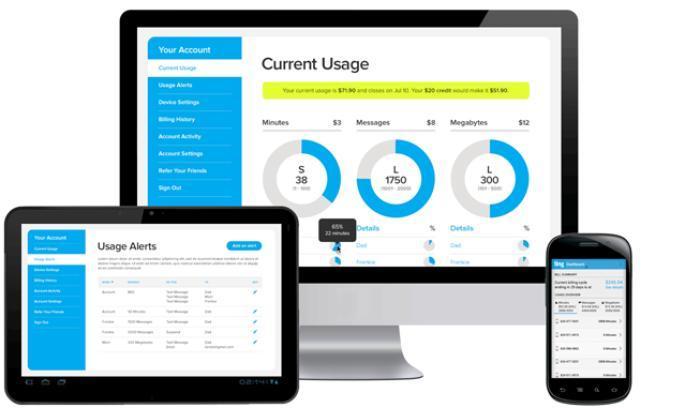 While the gargantuan cell carriers complain that all those customer discounts they're using to steal each other's customers are cutting into their profits, three relatively tiny carriers have phoned it in and snagged Consumer Reports' top three cell phone customer service rankings.
Ting, Consumer Cellular, and Republic took top marks in the magazine's survey of 63,352 subscribers.
Ting, a relatively new company, and Consumer Cellular each far-outperformed all other traditional -- meaning not prepaid -- providers in Consumer Reports' ratings, receiving satisfaction scores in the 90s. Both garnered "excellent' marks for value, and for data service reliability despite running on lower-rated networks. Ting provides U.S. service using Sprint's network, Consumer Cellular uses AT&T's.
"I have nothing but good things to say about Consumer Cellular," said James of Sacramento in a ConsumerAffairs review. "Unlike my previous carrier, we get a really strong signal inside our house and everywhere we go, never having a dropped call or marginal service. I like the fact that the phone purchase is completely separate from the monthly service, so that the monthly fees are not inflated due to the high cost of the phone you need to pay off within the usual two year contract most other carriers require."
Among the four major traditional postpaid providers, Verizon, T-Mobile, and AT&T are essentially tied in overall satisfaction – a departure from the past couple years when Verizon held a clear lead. Verizon still stood out with high marks across the board for voice, text, web, and 4G reliability, but T-Mobile received the highest mark of the group for value, as well as for resolving issues promptly and customer service staff knowledge. AT&T earned the top mark for 4G reliability, while Sprint received the lowest overall reader score of any carrier in the survey for the second consecutive year.
Republic Wireless, another relative newcomer, surpassed TracFone as the top-rated prepaid carrier. It was one of only three carriers in the survey, along with Ting and Consumer Cellular, and the only prepaid carrier to receive a top mark for value.
Michael of Rock Hill, S.C., was previously a StraightTalk customer but in a ConsumerAffairs review, he complained that his phone failed frequently, causing him to try Republic.
"So I have gone with republic wireless. Phone works great. No complaints at this time. Had the same phone for over a month now so doing better than Straight Talk. And pay $29 something a month for unlimited everything. Straight Talk can kiss my backside. Never again will I go back," he said.
Innovative strategies
"Smaller providers like Ting, Consumer Cellular, and Republic have excellent satisfaction ratings because they're designing innovative strategies to keep plan costs down for their customers and simplify their service options," said Glenn Derene, Electronics Editor for Consumer Reports.
Seventy-three percent of respondents had traditional cell phone contract plans, the survey revealed. Only 11 percent had traditional no-contract plans, while an additional 11 percent had prepaid service. However, with an average overall reader score of 78, those with traditional no-contract plans were the most satisfied with their carrier.
The full Consumer Reports cell service ratings, which include separate ratings for 26 major U.S. metropolitan areas, can be found online at ConsumerReports.org.
---