---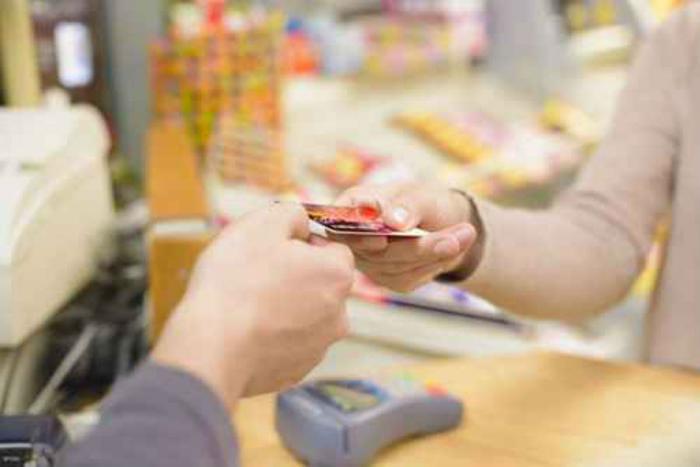 October 1 is an important date for businesses that accept credit cards. That's when a new rule takes effect, shifting the liability for fraudulent credit card purchases from the banks to the business making the sale, if it has not installed EMV chip card technology.
Unfortunately, a survey by Wells Fargo shows small businesses, by and large, are not only unprepared – they aren't aware of what's coming.
In its quarterly Small Business Index Survey, just 49% of small business owners who accept point-of-sale card payments today report being aware of the impending liability shift, when a card issuer or merchant that does not support EMV chip card technology will assume liability for any fraudulent point-of-sale card transactions.
Financial institutions have been sending their customers new EMV chip-enabled credit and debit cards. These cards are designed to protect against fraudulent transactions by encoding cardholder information within an encrypted microchip and data that changes with each transaction.
For the cards to work, merchants must convert to new card readers or add EMV capability to their existing magnetic stripe card reader payment terminals. That costs money.
Only 31% compliance
With only three months remaining before the deadline, Wells Fargo and Gallup, which conducted the survey, found that only 31% of small business owners said that their existing credit card processing system accepts chip-enabled cards.
When asked if they plan to upgrade their point-of-sale credit card terminals to accept EMV chip cards, just 29% said they would before the Oct. 1 deadline. Another 34% said they will at some point in the future after October. Twenty-one percent said they never plan to upgrade.
"While our industry has made great progress in the last year informing and preparing small business owners for the EMV liability shift, the survey findings show us that we have more work to do," said Debra Rossi, head of Wells Fargo Merchant Services.
The bank said it is trying to build awareness, prepare small businesses for the EMV liability shift, and encourage business owners to adopt EMV chip-card technology. It has been providing EMV-capable equipment to customers since 2012.
It said all new and re-issued Wells Fargo Business Credit Cards and Business Elite Cards provided to customers are chip-enabled.
Card issuers take the lead
In fact, card issuers have been well ahead of businesses in adopting the EMV technology. Visa and Mastercard announced last year that they had formed a "new cross-industry group focused on enhancing payment system security" to spearhead adoption of the new technology, which has been in use in Europe for years.
Despite the split between businesses that intend to upgrade their payment terminals to accept EMV chip cards and those that don't, small business owners seem to agree on one thing: when consumers buy something, they told the Wells Fargo survey takers, they prefer customers pay with cash or a check.
---