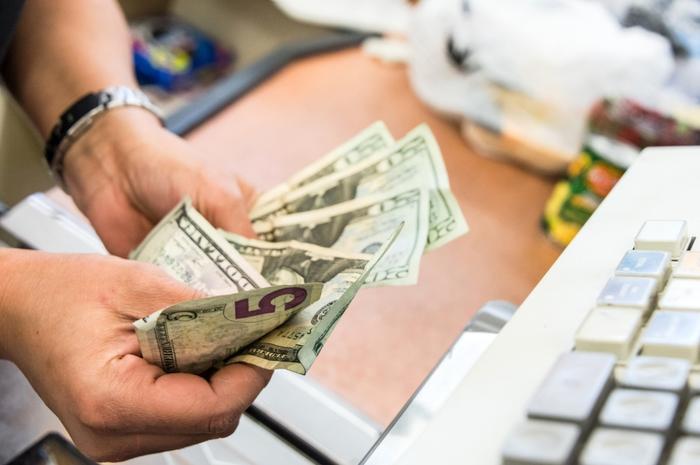 Upwards of a million Paycheck Protection Program (PPP) loans had been approved as of Wednesday afternoon, according to the Small Business Administration. But with a value of more than $296 billion, those loans are poised to push the $349 billion program to its limit soon -- and although Treasury Secretary Steven Mnuchin has promised to replenish the program soon, Congress has yet to agree on the terms of the new funding.
Last week, Senate Democrats blocked a bid by Senate Majority Leader Mitch McConnell (R - Ky.) to deliver an additional $250 billion in coronavirus aid to small businesses. Delays have also cropped up in other assistance available to owners, such as the Disaster Loan program.
Sen. Marco Rubio (R-Fla.) who chairs the Senate Small Business Committee, said the program, which was established under the $2.2 trillion stimulus deal approved by Congress last month, would likely "grind to a halt" by Wednesday evening.
"Now 700000 small business applications are in limbo & no new loans will be made until the game of chicken in Congress ends & additional $ approved," he said on Twitter, adding that the politics were "inexcusable." 
Impasse on additional funding
On Wednesday, House speaker Nancy Pelosi (D- Calif.), reiterated her concerns that the Republican proposal would not pass the House because it did not address "critical issues."
"Democrats know that in order for the Paycheck Protection Program to succeed, it must work for everyone. That is why we have been asking for the administration to work with us to help: the underbanked small businesses and others who are struggling to access the PPP; desperate state and local governments; hospitals on the front lines of the epidemic," she said in a statement.
"As has been clear since last week, Republicans' bill which fails to address these critical issues cannot get unanimous consent in the House," she said.
Funds for loan approval recipients
Business owners that have received loan approval numbers should receive funds soon, as CNBC notes that Treasury guidance states that "the lender must make the first disbursement of the loan no later than ten calendar days from the date of loan approval."
Businesses in need of assistance due to the coronavirus pandemic can also apply to receive funds through the Economic Injury Disaster Loan program. This initiative provides disaster assistance loans of up to $2 million. However, owners who have applied directly with the SBA to access the aid have encountered delays. 
"In the past, borrowers were told they could also access up to $10,000 as a cash advance within three days of a successful application to the program," CNBC wrote. "Guidance has since changed, with businesses now being told funds will be distributed 'within days' and that aid will be limited to $1,000 per employee up to $10,000."