---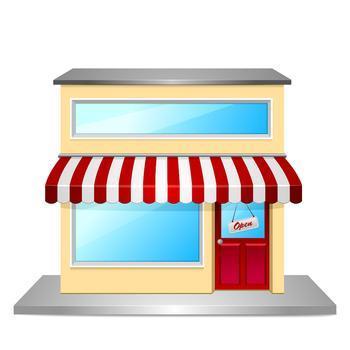 Small-business owners were a little more confident about the economy in January -- with the emphasis on "a little."
The National Federation of Independent Business (NFIB) Small Business Optimism Index rose just 0.9 points last month -- to 88.9, failing to regain the losses caused by the "fiscal cliff" scare.
Expectations for improved business conditions increased by five points, but remain overwhelmingly low -- negative 30 percent -- the fourth lowest reading in survey history. Actual job creation and job creation plans improved nominally, but still not enough to keep up with population growth.
"The Optimism Index barely budged in January," said NFIB chief economist Bill Dunkelberg. "The only good news is that it 'budged' up, not down. If small businesses were publicly traded companies, the stock market would be in shambles. While corporate profits are at record levels as a share of GDP, small businesses are still struggling to turn a profit."
Dunkelberg says news the economy actually contracted in the fourth quarter of 2012, it's no surprise that more small firms expect their real sales volumes to fall, few have plans to invest in new inventory, and hardly any owners are expanding or hiring. "Owner pessimism is certainly not surprising in light of higher taxes, rising health insurance costs, increasing regulations and just plain uncertainty," he adds. "The president will address the state of our nation tonight, but he apparently won't have much that's positive to relay to our small-business community -- not while the pall of uncertainty over economic policy continues to depress investment spending and growth."
Optimism Index highlights
Sales

: Sales trends remain overwhelmingly negative for small employers, with still more owners reporting declining sales than experiencing positive sales trends. The net percent of all owners (seasonally adjusted) reporting higher nominal sales over the past three months improved 1 point in January, landing at a negative nine percent.

Job Creation

: Job creation was positive in January, but ever-so-slight. Overall, 11 percent of surveyed owners (unchanged) reported adding over the past few months, and nine percent reduced employment (down 4 points), seasonally adjusted. But the vast majority—the remaining 80 percent of owners—made no net change in employment.

Inventories

: The pace of inventory reduction continued in January, with a net negative seven percent of all owners reporting growth in inventories (seasonally adjusted), 3 points better than December, but still more owners reducing stocks than adding to them.

Capital Spending

: The frequency of reported capital outlays over the past six months rose three points -- to 55 percent. Of those making expenditures, 39 percent of owners reported spending on new equipment (up three points), 21 percent acquired vehicles (up three points), and 12 percent improved or expanded facilities (down one point). Five percent acquired new buildings or land for expansion (down one point) and 11 percent spent money for new fixtures and furniture (unchanged). Overall, there was no sign that capital spending might be returning to levels more consistent with past recovery periods.
---