---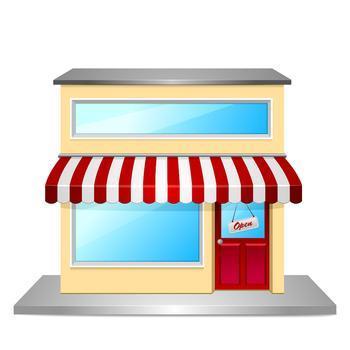 It may not be gloom and doom, but small-business owner optimism dipped during September.
According to the National Federation for Independent Business, the decline of 0.2 from August put the reading at 93.9, due in large part to a significant increase in pessimism about future business conditions.
Overall, four components of the Small Business Optimism Index improved, four fell and two were unchanged from August.
Analysts believe it's to early to measure the impact of the government shut-down on the small-business sector, but say it's possible that the pending "crisis" affected the economic outlook. The October reading is expected to reveal the full effect of Washington's actions -- or lack of them -- on the small-business sector, which has remained cautious throughout the recovery.
An omen?
"The change in this month's Index was little more than 'statistical noise,' but the drop in outlook for future economic conditions is evidence that many owners are keeping an eye on Washington," said NFIB chief economist Bill Dunkelberg. "Prospects for politicians and policymakers 'getting it right' are low, and job creators are rolling their eyes and shaking their heads thinking, 'This is certainly not the way to run the largest enterprise in the world.'
Twenty-four percent of owners surveyed in September named regulations and red tape as their No. 1 business problem, 18% cited taxes, and 17% cited "poor sales." Only 2% reported that financing was their top business problem.
Index components
A review of the September indicators is as follows:
Job Creation. Job creation was down in September. NFIB owners reduced employment by an average of 0.1 workers per firm in September after August's slight gain (0.08 workers added on average) following three months of negative numbers.

Hard to Fill Job Openings. Twenty percent of all owners reported job openings they could not fill in the current period (up 1 point), and 14% reported using temporary workers, down 2 points from August. Most of the jobs "created" will likely be dominated by part-time workers as owners hedge their hiring while they try to fathom the health care law regulations and penalties.

Sales. The net percent of all owners reporting higher nominal sales in the past three months compared with the prior three months was unchanged at negative 6%. The net percent of owners expecting higher real sales volumes rose 3 points to 8% of all owners. This is welcome news as improved sales expectations are needed to trigger hiring and new inventory orders, but this trend is a bit inconsistent with the larger deterioration in expected business conditions.

Earnings and Wages. Earnings trends worsened a bit in September, falling 2 points to negative 23%. Three percent of owners reported reduced worker compensation and 20% reported raising compensation, yielding a net 17% reporting higher worker compensation (up 2 points). A net 13% plan to raise compensation in the coming months, up 1 point. With a net 17% raising compensation but only a net 1% raising selling prices, profits will continue to be under pressure.

Credit Markets. Credit continues to be a non-issue for small employers, 6% of whom say that all their credit needs were not met in September, up 1 point from August. Twenty-eight percent of owners surveyed reported all credit needs met, and 53% explicitly said they did not want a loan (64% including those who did not answer the question, presumably uninterested in borrowing).

Capital Outlays. In September, the frequency of reported capital outlays over the past six months rose 2 points to 55 %. The percent of owners planning capital outlays in the next three to six months rose 1 point to 25%.

Good Time to Expand. In September, only 8% characterized the current period as a good time to expand (up 2 points). The net percent of owners expecting better business conditions in six months was a net negative 10%, 8 points worse than August's reading.

Inventories
The pace of inventory reduction continued in September, with a net negative 7% of all owners reporting growth in inventories, 2 points down from August. For all firms, none reported stocks too low, a historically "satisfied" reading.
Plans to add to inventories were unchanged from August at a net 2%, a bit inconsistent with the expectations for sales growth.
Inflation. Fourteen percent of the NFIB owners surveyed reported reducing their average selling prices in the past three months (down 2 points), and 14% reported price increases (down 3 points). The net percent of owners raising average selling prices was 1%, down 1 point. As for prospective price increases, 21% plan on raising average prices in the next few months (up 1 point), and 2% plan reductions (down 1 point). A net 19% plan price hikes, up 1 point.
The September report is based on the responses of 773 randomly sampled small businesses in NFIB's membership, surveyed throughout the month.
---