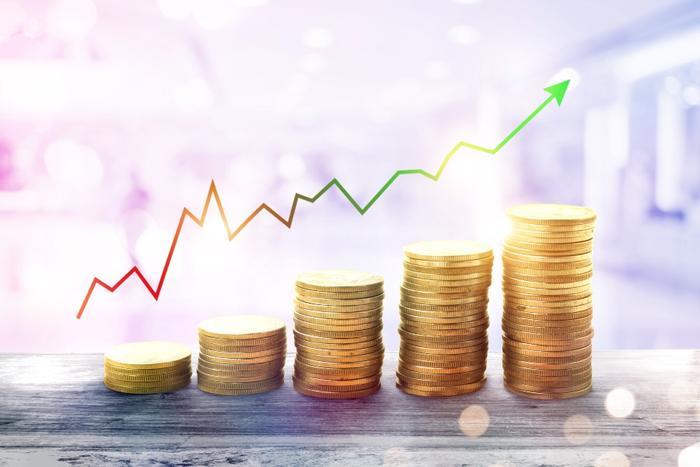 Despite consistent reports which suggest that many workers think they aren't moving ahead financially, new data shows that people working for small businesses are enjoying increased wage growth.
Paychex, a payroll and HR solutions firm, reports that hourly earnings rose 3.75 percent among small business employees in November. For the year, earnings growth is at the highest point since the company began reporting in 2011.
The company says the reason for rising wages is simple: the labor market is tight and small businesses are having an especially hard time finding and retaining qualified employees.
"Employers are responding to the challenges of the tight labor market," said Martin Mucci, Paychex's CEO. "We've seen a steady climb in hourly earnings growth, now reaching the highest levels in nearly a decade." 
Broken down geographically, small businesses in the South lead the nation in the number of people who are hired. The West is the leader in pushing up wages.
Dallas retains its position as the top metro for small business job growth while three California metros -- Los Angeles, San Francisco, and San Diego -- lead the nation in hourly earnings growth. Wages are rising fastest in leisure and hospitality businesses.
Different story a year ago
A year ago, employees were complaining about a lack of pay increases. The Washington Post reported that many U.S. workers' 2018 take-home pay was exactly the same as it was in 2017. The growth in job creation did not necessarily lead to a growth in wages.
"Roughly 14 percent of workers — or one in seven — have seen their earnings stall over the past year, counting only those who have stayed in the same job," the Post reported. "That's only a slight improvement over the 16 percent rate reached in the hangover years after the Great Recession."
It's not clear what's responsible for the discrepancy, but it may be the fact that there is more competition for employees among small business employers than employers in general.
Year-end bonus
Meanwhile, a separate report suggests that you're likely to get another year-end bonus if you received one last year -- and this one will probably be worth more money. New research from global staffing firm Robert Half found more than three-quarters of senior managers said their company offers year-end bonuses. 
Of those, almost all noted that their organizations plan to either increase bonuses or keep them the same. Only 4 percent suggested bonuses might be lower this year.