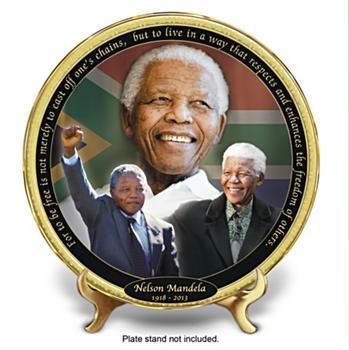 When we first noticed a sudden uptick in complaints from customers of the Bradford Exchange — specifically, complaints boiling down to "they promised fast shipping, yet my order still hasn't arrived" — we initially thought: "Well, it is the middle of December holiday shopping season, and most of the continental United States didget pummeled by a bad winter storm this past week, so maybe some slight delays in shipping are to be expected."
Then we dug a little deeper and found complaints from people who say they ordered items as early as May and still haven't received their items, and blaming that delay on Hanukkah, Christmas or the Great Winter Storm of December 2013 strikes us as a definite stretch.
We emailed the Bradford Exchange to ask for clarification regarding their shipping times, as well as how late customers could order items from them and still expect to receive them in time for Christmas — although we just now remembered that, when we sent our message, we neglected to specify Christmas of this year. If and when the company gets back to us, we hope that oversight doesn't prove a problem.
On Dec. 10 we got two complaints, one from Debbie in West Malling, England and the other from Dawn in Laguna Hills, Calif. Debbie asked: "How [is] a company allowed to take your money then ignore you without so much as a receipt? … Before I paid, I was told I would receive my goods in two days. For reassurance, I tried ringing them few times, number out of order. Then I got through to automated service saying it will call back in one hour. When I log in, I'm told the same as yesterday, information update in 24 hours. By tomorrow, I think my money for the goods will be gone from my account. I don't think I will have my goods tomorrow even though I would have paid express delivery for this date. Watch this space."
By the time business hours in Britain ended the next day, Debbie had not reported receipt of her items.
Dawn, meanwhile, told us this: "I placed an order on 11/27/13 and the order shipped via FedEx SmartPost. FedEx has no record of the tracking number. Bradford has the same information from FedEx that I have. The rep I spoke to now says because of the holiday, the shipment times may be as much as 15 business days instead of 7-10 as advertised on their website. I had contacted them three times about this shipment and every time was told I had to wait it out. I told the rep on this morning's call that this was unacceptable and to resend the item. She said I would have to pay for it …. Told her that the website was misleading and that my frustration level was reaching its limit due to unacceptable answers."
Even longer timeframes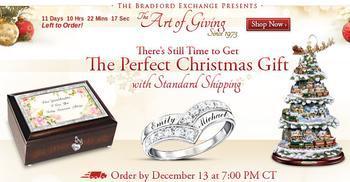 But most of the complaints we got involve much longer timeframes. Sarah in Conway, Arkansas, wrote us a week before Halloween to say: "I ordered my ring in May. It was due to be at my house on July 27. Two days before July 27, I get a postcard saying it's on backorder and now I won't be getting it till Oct 24. I wasn't happy but I loved the ring so I went ahead and said, "Go ahead and send it anyway..." Well, once again, right before it's due to be here, I get another postcard saying I won't be getting it till December. Now I'm pissed. I want my stuff. When I call customer service, all I get is, 'We're sorry. There is nothing we can do, yadda yadda yadda.' I mean come on, get your ** together, Bradford Exchange!"
Marlena of Sanger, Calif., said on Nov. 25 that she "Placed an order for a ring. It was supposed to ship on a specific date. Every day since then the ship date has changed. Julia at Bradford Exchange customer service couldn't give me any definitive info. I can't even cancel my order because they already authorized my credit card."
Note to Marlena and anyone else in a similar situation: you can indeed still cancel your order, by informing your credit card company of the situation and demanding a chargeback. Incidentally, this also illustrates why, when paying for mail-order goods, credit cards generally offer more protection than debit or prepaid money cards.
But Alienna of Springfield, Mo. didn't specify how she paid for her Bradford Exchange order, so we don't know if a credit card chargeback would solve her problem:  "I ordered checks, and they took my payment for them. I waited until a week after they said I would get them, and called them back. They repeated my address back to me correctly and sent me a new shipment of checks which I still haven't received. They have their money and I have no product."
"Very mature customer base"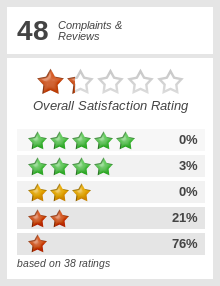 However, we don't want to give the impression that we've received only negative reviews about the Bradford Exchange.
Rose in Ontario likes the company so much, she wrote us on Dec. 4 to say "This is a 40 year old, very reputable company. I got a very nice agent on the phone with me one day who explained to me that most of their customers are very mature (60 years of age +) and these people are dealing with speaking with people with dementia, deafness, etc., etc., many times a day and over and over again. They have a very mature customer base and have been in the business for long enough to prove that they aren't 'scamming' anyone. If you feel that way, it's because you either did not read the ad properly and thoroughly, or call to double check the appropriate information before placing your order."
For some reason, we suddenly just now remembered that day in middle school when our much-younger-self learned the important social skill/life lesson: "If someone is very nice to you but constantly insults other people, chances are that someone isn't actually very nice."
Regardless, Rose says she's been a customer for over 10 years now, and "I have been very happy with this company. It is not as instant as everything these days, but I can be patient. [A delay in] Getting my next cat statue, precious moments figurine or personalized ring (while VERY exciting to me) is not the end of the world. Treasure life and not the material things you are waiting impatiently for it to give you because you paid for it. Patience is a Virtue."
 There's definitely much to be said for the notion "There's more to life than the acquisition of material things"; however, it's a complete non sequitur when discussing "Customers annoyed because they paid good money to acquire material things they have yet to receive." And while patience is a virtue, it arguably takes a backseat to such virtues as "keeping your word" and "holding up your end of a bargain."