---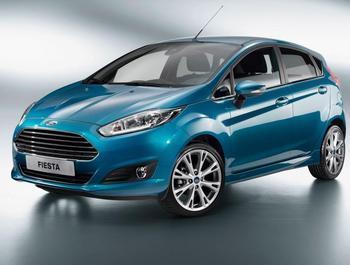 There are many considerations that go into choosing a new car – fuel economy is by no means the only factor. But if you were choosing a new car solely on its gasoline mileage, there are six models among the non-hybrid, non-electric 2014s that should catch your eye.
All six provide very impressive fuel economy, but be forewarned. As you might expect these vehicles are very small. A few fall within the new category of "city car," meaning they are great for getting into tight parking spaces.
Ford Fiesta
The 2014 Ford Fiesta gets an EPA combined (city/highway) 37 mpg when it comes equipped with a 1.6-liter 4-cylinder engine with 5-speed manual transmission. Reviewers call the Fiesta sporty and fun to drive but, because of its size, it presents owners with limited space in the cabin and cargo area.
However, the Fiesta is capable of seating five and comes with a three-year, 36,000-mile warranty. An 80-watt stereo entertainment system with auxiliary audio input and iPod/iPhone integration and Bluetooth datalink is available. The base model starts at around $14,500.
Mitsubishi Mirage
The Mitsubishi Mirage is another model providing a combined 37 mpg with its 3-cylinder engine with manual 5-speed transmission. It gets high marks on price, fuel economy and an impressive list of standard and optional features.
But reviewers at Edmunds.com find its small engine sluggish and describe its highway ride as "skittish."
"Given the Mirage's modest engine spec, it's not exactly quick," the reviewers write. "Mitsubishi claims the Mirage will get to 62 mph in 11.7 seconds with the manual transmission and 12.8 seconds with the CVT."
The Mirage hasn't been available in the U.S. until this model year but has been a staple in Europe. It lists for around $13,000.
Scion iQ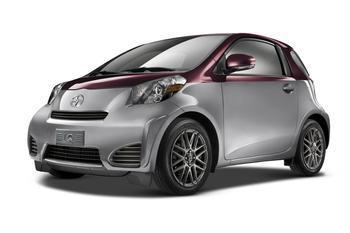 A third car getting a combined 37 mpg from EPA is the ScioniQ hatchback with a 1.3L inline 4-cylinder with a variable speed automatic transmission. Reviewers praise the Scion for its style and nicely laid out interior. But bear in mind that interior is quite small. Some reviewers say it gets cramped when more than two people are inside.
The 2014 Scion iQ has some nice safety features, including standard stability and traction control, antilock brakes, front side airbags, front side curtain airbags, front knee airbags and even front seat-cushion airbags and a rear window airbag. Prices start at around $16,000.
The other three cars on our list – the Mazda 3, Chevy Spark and Volkswagen Golf – all get a combined 34 MPG from EPA. By trading a small amount of fuel economy you might get a little more room and power.
Mazda 3
The Mazda 3 is a redesign for the 2014 model year, offering more options on the different trim levels. Reviewers credit it for its precise handling, newly refined interior and intuitive controls.
Its 2.0-liter inline 4-cylinder engine with 6-speed manual transmission delivers 155 horsepower and much better fuel economy on the highway than in the city. Antilock disc brakes, stability and traction control, active front head restraints, front side airbags and side curtain airbags come standard. A blind-spot monitoring system is a standard feature on the 3i Touring trim level and above. The Mazda 3 starts at around $19,000.
Chevrolet Spark
The Chevrolet Spark is definitely a "city car," able to squeeze into the tightest spaces. Its 1.2-liter 4-cylinder 5-speed manual transmission delivers an EPA combined 34 mpg.
The spark is one of the least expensive cars in this class, starting at around $12,000, but doesn't feel cheap. There are plenty of options on the above-base trim levels but some reviewers have found its small engine lacks pep in highway situations.
VW Golf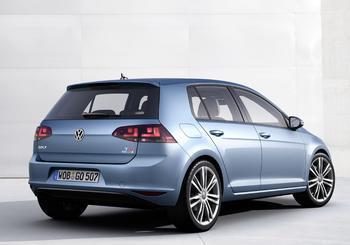 The Volkswagen Golf TDI 2.0-liter 4-cylinder 5-speed also delivers a combined EPA 34 mpg rating, including an impressive 40 mpg on the highway. The car has yet to appear in U.S. showrooms but for 2014, the Golf has undergone a slight makeover which most reviewers find to be improvements.
The car's weight has been significantly reduced but the overall car is slightly larger. It wins praise both inside and outside. The turbocharged diesel significantly bumps up the price over its competitors, with a dealer invoice price of around $25,000.
---