---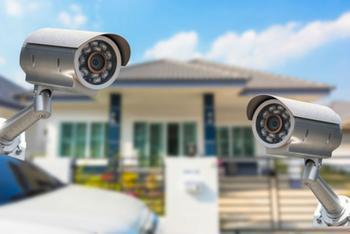 The benefits of having a good home security system are numerous; it can protect your home from hazards like fire, deter criminals looking to break in, and provide peace of mind to you and your loved ones.
However, while many security systems provide these protections, they don't all necessarily do it in the same way. A report from Electronic House shows that there are several additional security measures that you can put in place beyond simple alarms in order to make your home more secure.
Security features
Security lights: Criminals are much more likely to target homes where they can pass unnoticed, so having lights connected to your security system can be a great deterrent. Outside security lights can be tied to motion detectors, lighting up an area when the sensor is tripped. If you're planning to go on a trip or vacation, you can even set security lights to turn on and off at random intervals, making it seem like you're home when you really aren't. In case of an emergency, it also provides a safe path for responders to travel on if it is dark out.
Motorized shading: Giving your house that feeling of being occupied is crucial to home security – after all, it is much more attractive to invade an empty home rather than one where the residents are there. Having shades, blinds, or curtains that can automatically close is one way to achieve this. Many systems allow you to control this feature remotely, or you can set them up to close or open under certain conditions, such as when you walk into the room or at certain times during the day.
Intercoms: You may think that intercoms are reserved for luxury homes in the movies, but they can be a great addition to modern homes as well. Many come with built-in cameras, so you'll be able to visually and audibly identify any visitor who comes knocking.
Security cameras: Security cameras are great for recording video of your home and property. You can buy a system that allows you to locally record footage, or you can also elect to record footage through a professional service, but which one you choose should be tailored to your own conditions and needs. You can take your video recording a step further by having it stream to your laptop or TV so that you can watch it in real time.
Audio system: It may have always been your dream to have a great home audio system so that you can play music or entertain guests. Uses for this technology don't have to stop there, though -- you can use it to protect your home by connecting it with your security system. For example, programming your audio system to play a warning message when a motion sensor is tripped can be an effective way to stop someone from trespassing on your property.
Heating and Cooling system: Connecting your heating and cooling systems to your home security network can save you a lot of trouble in the event of a fire or other hazard. In addition to being able to dispatch the police or fire department, your security system can shut down these regulatory systems so that smoke doesn't spread through the house as easily.
More information
While these additional safety measures can be a great addition to any home, not all of them may be viable or work for you.Your best bet is to talk to a professional who can guide you through the process of securing your home. 
If you want more information on the best alarm and home security systems, check out ConsumerAffairs for the latest reviews here.
---