---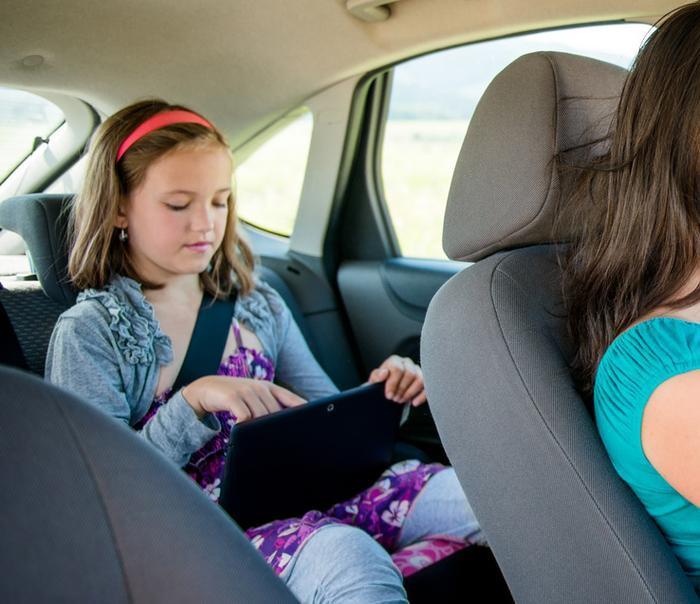 Part of being a parent is shuttling your kids back and forth from school to basketball practice, maybe dance lessons and then back home, throwing something quick together for dinner. It's crazy enough with one kid but add another one or two and your life is instant insanity. Throw homework in there and all of a sudden life has gotten away from you and a glass of wine starts to sound really good.
There is help and it's new and I almost cringe saying it but it's an app. It's similar to Lift or Uber and it's called Shuddle.
The website says they are more than just a car or a driver: "We are a group of moms, dads and technologists who have developed a way for you to get some of that time back. As technologists, we believe in creating a smart, safe and transparent service that adds convenience to everyday lives."
No matter how you say it, it's still like a chauffeur service. Here is how it works.
Schedule a time.
You need to do it a day in advance and you can pre-plan up to a week in advance.
Be ready.
No sleeping in and forgetting your lunch money or basketball T shirt. In fact your kid has to be ready 5 minutes ahead of schedule. Don't worry, the headquarters will send you a text to remind you.
Get in.
Pretty self explanatory. Driver confirms your family's Shuddle Pass, (A secret word chosen by your family that the driver will say to confirm his or her identity.) Your kid then climbs into the backseat.
Meet and greet.
Driver says hi and small talks -- no personal information is shared.
In car entertainment.
If your child would like something special on the radio the driver will play it. Otherwise, headphones are on your kids' ears and they are bopping to their own tunes or texting their BFFS.
Are we there yet?
Your loved one has arrived and a message is sent to you to confirm that they have landed safely. You are able to track the ride in real time thanks to GPS.
Parents or caregivers are the only ones who can book a ride. Your child will need to have a cellphone in order to hop on board. Children must have aged out of their booster seat.
Shuddle says it has plenty of insurance.
"Shuddle is the only rideshare service insured to transport kids. Our coverage is dependent on regular, in-depth inspections of our safety procedures by the insurance agency. And that's in addition to our standard coverage of up to one million dollars for vehicles, drivers and passengers," the site says.
Drivers undergo a criminal background and DMV check.
What's it cost?
There is a $9 membership fee billed monthly. The fee covers the insurance and the driver screening. The first month is free and you can cancel at any time.
Fares are based on mileage and time. An estimate is given at the time you order.
Payments are made with a credit card through the app so no cash is exchanged between your child and the driver and you don't have to worry about all of a sudden your son can't find the money or loses the change.
Right now it's only available in San Francisco and nearby areas including the East Bay and the Peninsula. See shuddle.us for more info.
---