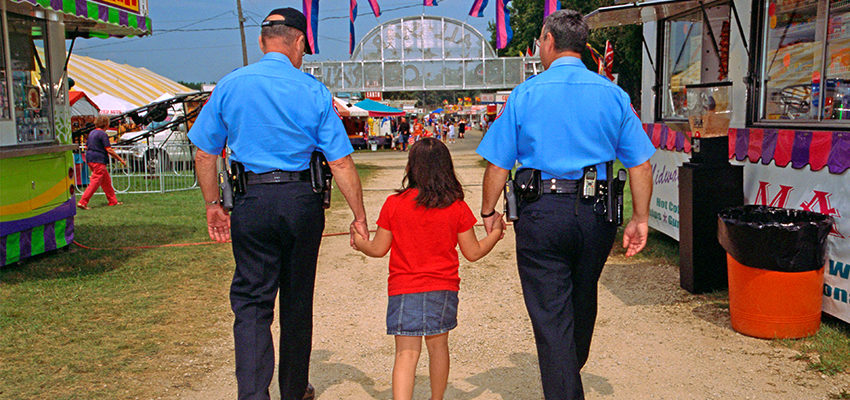 National Police Week is a hallowed time for citizens to recognize the officers that have fallen in the line of duty protecting others. Although many of this year's public services have been canceled because of the coronavirus, you can still show your appreciation with several ideas we have listed below.
1. Join the livestream candlelight vigil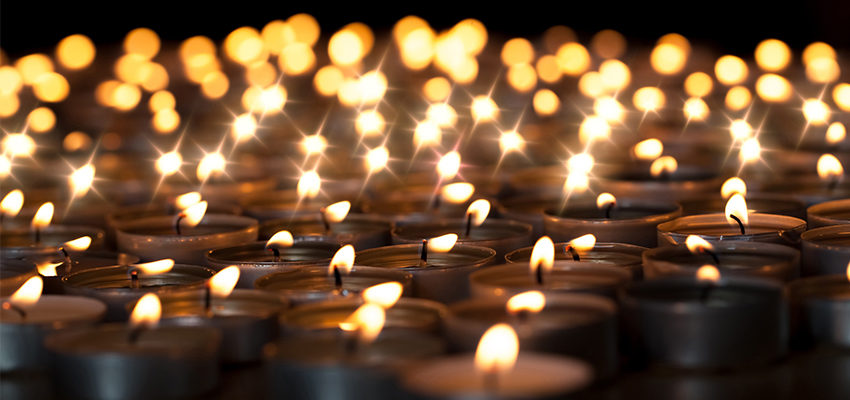 Every year in Washington, D.C., the National Law Enforcement Officers Memorial Fund (NLEOMF) holds the National Peace Officers Memorial Service. Under normal circumstances, law enforcement officials and citizens hold a candlelight vigil to remember officers who have fallen that year. In place of the usual event, the NLEOMF has set up a Virtual Candlelight Vigil for May 13, 2020, at 8:00 pm Eastern time. You can also light a virtual candle to show your continued support.
2. Send a healthy care package
Police officers are out there every day and making sure we're all safe, so why not show them appreciation with a healthy snack care package? Officers always appreciate a tasty snack on-the-go, and pre-packaged food is a good idea to keep everyone safe during the current health crisis. Send it off to the local department, and don't forget to add a card letting them know you and your family care about all their hard work.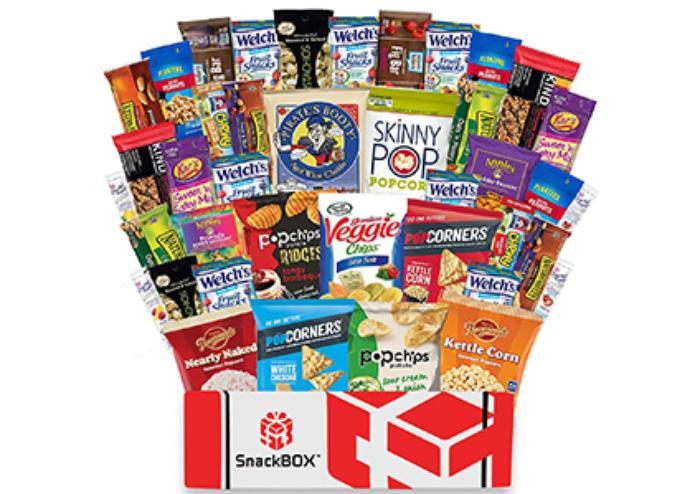 3. Buy an officer a cup of coffee
The police always appreciate a hot carafe of coffee for the department, but with social isolation in full effect, the next best thing is a set of gift cards for the department. You can support a local coffee house or purchase gift cards from a national chain, then send them in to your local police station with a "thank you" card.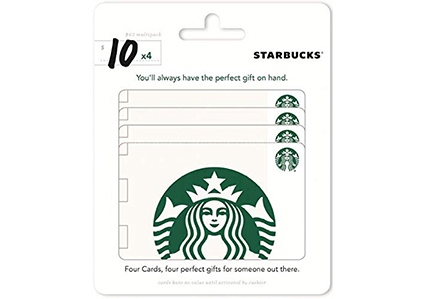 4 cards per set
Redeemable at most Starbucks
4. A big thank you card
Often, a police officer just needs a big thank you, so why not make it with a jumbo-sized thank you card for the whole department? Several companies offer larger cards from 8.5" x 11" to a gigantic 2' x 3', so if you email friends and neighbors for messages, you will have plenty of space.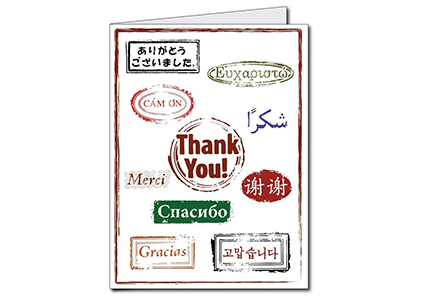 2' x 3' dimensions
Full-color graphics
5. Fly a blue ribbon
The blue ribbon is a symbol honoring officers that have fallen in the line of duty, so show your support by tying a blue ribbon to your car antenna, outside your door, around your mailbox or even around a tree in your front yard. A blue ribbon is a great option, as it reminds any police officers that the neighborhood is thinking about them.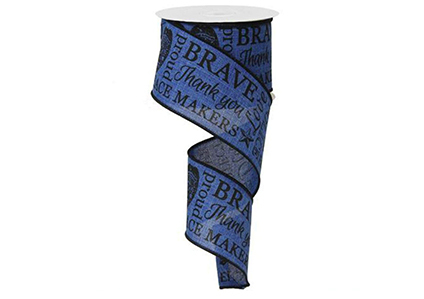 2.5" x 10 yards
Wired edge