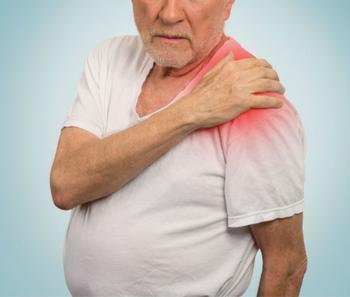 As people age, joints wear out. Knees tend to get replaced, along with hips. And lately, so have shoulders.
Officials at Loyola University Medical Center say the number of total and partial shoulder replacements at the hospital has surged, closely tracking the increase nationwide. The American Academy of Orthopedic Surgeons reports shoulder replacements jumped from about 18,000 in 2000 to more than 45,000 in 2013.
Loyola doctors performed 10 times more of these procedures in 2015 than in 2010. The reason for the sharp increase lies in demographics.
As the huge Baby Boom generation ages, its members are coping with varying degrees of arthritis and joint damage. To meet the growing demand, Loyola says it as appointed a second orthopedic surgeon, Dr. Dane Salazar, who specializes in shoulder replacement surgery.
"A total shoulder replacement can be a grand slam," Salazar said. "I've had patients who told me they wished they had undergone the surgery five years earlier."
Mayo Clinic study
The Mayo Clinic has also seen an increase in partial and total shoulder replacement surgeries. It conducted a study that found the surgery to be an effective way to reduce arthritic pain, especially in patients whose rotator cuffs are still intact.
"What we've learned from this study is that if people do develop significant pain in their shoulder due to arthritis associated with rheumatoid arthritis, shoulder arthroplasty really is a predictable and reliable operation to help them improve their function and relieve pain," said senior author Dr. John Sperling, an orthopedic surgeon at Mayo Clinic in Rochester, Minn.
Patients who had undamaged rotator cuffs — the tendons in the shoulder that help raise the arms — fared better after shoulder replacement than those with damaged rotator cuffs, the study found.
Loyola says a shoulder replacement surgery usually requires an overnight hospital stay. The patient keeps his or her arm in a sling for about a month, gradually increasing activity. Doctors say the patient can usually resume most activities within three months with full recovery taking six to 10 months.
More importantly, doctors say shoulder replacements have a long lifespan, meaning they can be efficiently performed on younger patients. Ninety percent are reportedly still working after 10 years and 80% after 20 years.