---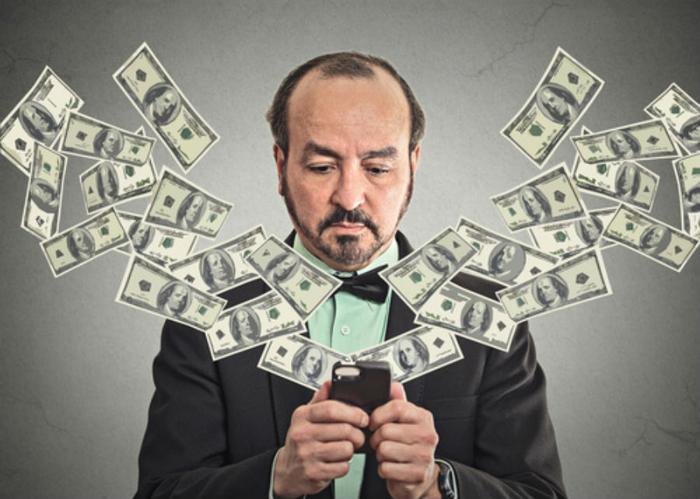 The days when cell phone carriers would subsidize the cost of your phone are pretty much over. Now, the consumer pays the full retail price.
Before, carriers were happy to sell you a $600 phone for $200, recouping the balance over the two years of your service contract. In the last year, all major carriers have gotten away from that.
But who can afford to pay $600 up front for a new phone? Most consumers prefer not to, so that's why all the carriers now offer payment plans – adding a monthly "equipment charge" to your bill until the phone is paid for.
But in most cases you're still paying the full retail price for the phone. And that has led some smartphone shoppers, who don't have a burning need for the newest iPhone or a phone with mind boggling features, to look for value.
Chinese alternatives
For consumers who don't want to add to their monthly cell phone bill, but also don't want to spend $600 up front, there are options. One is to purchase a less expensive phone from the increasing number of Chinese manufacturers.
One of the biggest Chinese names in smartphones is ZTE, which now ranks fourth in U.S. sales. It started out as a staple among prepaid providers, like Boost Mobile and Cricket. These days, however, nearly all carriers offer these phones – even if they don't push them on consumers.
For a value-oriented consumer, however, no sales push is required. The ZTE Overture 2 and ZTE Sonota have the ridiculously low prices of $50 and $30 respectively.
They aren't high-end devices, but they still have an attractive package and offer features that, just a few years ago, were causing people to line up to purchase. For example, the Overture 2 runs on 4G LTE and comes with a quad-core processor and a gigabyte of RAM.
ZTE announced this week that its second generation ZMAX 2 is now available at AT&T on a prepaid plan for $149.99. The phone features an updated design and 5.5-inch HD screen.
Recycled phones
Buying a used, refurbished phone is also an option for the value-conscious consumer. Recycled cell phones have been primarily mined for their copper and silver, but with commodity prices plunging in recent months, that market has softened.
Phone recycling companies like The Phone Rush are finding a ready market from consumers for iPhone 5 models or the Samsung Galaxy S4, which still pack a lot of attractive features and sell for a lot less than the latest models.
"Those interested in having a nice phone that is still very relevant can now buy them at much lower prices than when the device was originally released, thus saving a phone from adding to the e-waste problem that's compounding in the US, and some other countries," the company said in a release.
And of course, the real advantage to consumers is the price. Instead of adding $20 to $30 a month in equipment charges to a cell phone bill, a consumer can purchase the Galaxy S4, which once was sold at 599.99 without a contract, for as little as $249.
---