For most kids in the United States the school year will be ending in a little over a month and summer vacation will begin. Some kids won't touch a text book until September hits and they'll take the entire summer to get a break from school work.
However other children will use their summer break to brush up on certain lessons or take actual classes to get ahead of the new school year. But is going to classes during the summer and having year-around schooling the best thing for kids? Don't they need a break?
To get an idea of how parents should introduce school work to their children over the summer time, we spoke to Jerry Weichman, Ph.D., who's an expert on teen and preteen issues and has a clinical psychology practice at the Hoag Neurosciences Institute in Newport Beach, Calif.
Weichman says if parents do decide to give lesson plans to their children over the summer, they should be careful not to overdo it.
"First of all, life in itself is about balance, so you want to find the same balance with school," says Dr. Weichman, who is the author of How To Deal, a self-help book for teens. "When the kids go through their nine-month school systems, then what you really want to do is give them at least a week or two of downtime just to kind of transition them into summer a little bit."
"I think at the onset of summer break you need to have a discussion with them about what it's going to look like as far as the educational lessons and how it's going to work," Weichman said. "A lot of the kids will push back and fight it if they feel it's sprung upon them, but if you can introduce it in advance they usually have less resistance."
Necessary for everyone?
Clearly, there are benefits for some kids who continue their studies during the summer, but is school work during breaks necessary for all kids?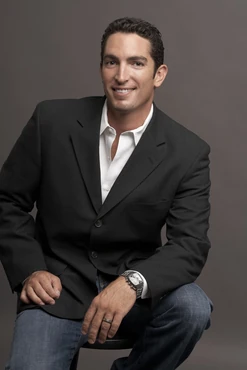 Weichman says since each child is different, and parents really have to gauge for themselves if school work during the summer is best for their child.
Some kids "can go without it," he says. "All the kids are obviously different so it's easier for some kids to transition in and out of school than it is for others."
"For the ones who have a more difficult transition, as far as more resistance or slower getting out of the gate when school starts or come off of breaks, I think those are the kids that need some type of educational system that's in place for summer."
In addition, Weichman says educational lessons during school breaks can provide a level of consistency for those children who take a while to get back into the educational swing of things.
But the kids who seem to jump right back into the school year without difficulty may not need to do school work during their breaks.
Spark their interest
And Weichman says parents need to provide an extra amount of motivation for those kids who don't get the best grades during the school year. 
"For the ones who didn't do well in school last year, I think it's important to kind of spark their interest a little bit," he says. 
"Depending on their age, having them shout out professions they're interested in [is good]. Going to the courthouses if they're thinking about being a judge and kind of introducing them to the different professions."
"If you have people that can connect them, that will sometimes spark their interest."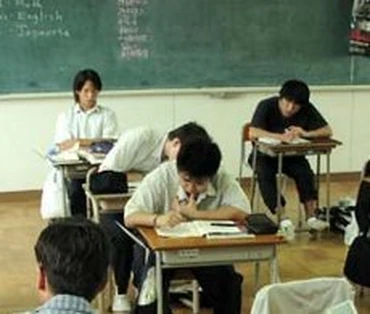 What doesn't spark a child's interest in school work is the kind of work that he or she doesn't find fun or enjoyable, says Weichman, especially younger kids. Many times parents will see an academic decline in students between the fifth and the ninth grade, and Weichman says this is often a result of kids not finding their work fun.
A lot of kids will only do work they find enjoyable. And if it isn't fun to do, they'll give teachers and parents resistance. And for children who have a problem staying motivated during the school year, it's crucial for parents to instill a work-before-play rule, says Weichman.
In addition, he says parents bringing their children to college tours during the summer is a big part of keeping them motivated.
"If you have an eighth through eleventh grader, I think college tours are important," he says. "You don't need to fly out of the country or visit Harvard, but I think it's important to have an idea what college is really like."
Having children visit a college campus will give them a better sense of why they need to do well in school, said Weichman, which can help with their focus during the school year.
Younger kids
For younger kids who are just learning to read or write, Weichman says parents have to make educational lessons extra fun during the summer time.
For younger kids "you really want to make it fun, and creative," Weichman says. "Museums are a great avenue for that. It'll spark their interest."
"I also think it's important for parents to utilize math, science, English, history, and integrate it into really enjoyable activities that they're doing over the summer," Weichman said. "An example would be why you're standing in line at Disneyland, have them count the number of people in line and multiply by the number of rides in the park and estimate how many people are there that day."
And it's not a bad idea to speak to your child's teacher to get their advice on lesson plans during the summer, says Weichman.
So whether it's your child's teacher from their last year of school or it's their teacher from the new school year, getting professional input can really help.
Lastly, Weichman says parents should remember that everyone needs a break and kids are no different from adults who need time off from their jobs. So if parents are deciding to put their kids in structured classes during the summer, it doesn't have to be all day, every day.
"Kids need to recharge just like we do as adults," Weichman says.
"Adults burn out when they're working all day, all year and they need that downtime or vacation to recharge and come up for air, so they can continue to do what they're doing."