---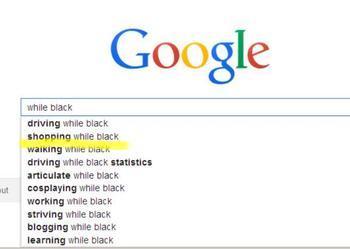 If ever you've made a search on Google you're familiar with the auto-suggest function: you start typing, and Google starts generating automatic guesses of what it thinks you're looking for. When we tried searching for the phrase "while black" (without quotation marks), the first three auto-suggestions we got were "driving while black," "shopping while black" and "walking while black."
In modern American colloquial speech, the phrase "[doing something] while black" refers to the commonly reported phenomenon of innocent, law-abiding people harassed by police or other authority figures who suspect them of wrongdoing — presumably for no other reason than "they're not white."
One of the most notorious recent cases of "shopping while black" happened in October, when a college student named Trayon Christian went to luxury clothier Barneys New York to buy a designer belt with money he'd saved from his part-time work-study job. But after he bought the belt and left the store, Christian was arrested and detained on suspicion of stealing his own debit card, which he'd used to buy the belt.
Unfortunately, harboring suspicion toward those who engage in "shopping while black" isn't exclusive to Barneys, or to New York City; if it were, it wouldn't be common enough for Google to auto-suggest it. To offer just one additional example: since the start of the holiday shopping season in November, we've received multiple complaints from shoppers all over America, who claim that security personnel at Burlington Coat Factory stores singled them out for extra suspicion, solely because they were black.
Worst experience ever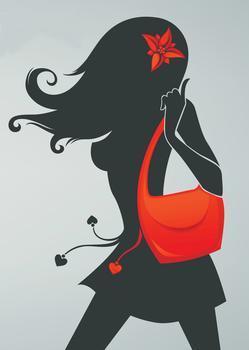 Temisha in Virginia wrote on Nov. 23 to tell us of an experience she had in the Richmond store: "I frequent this store when I'm in the area, and I usually have an ok experience. Today, I went in looking for a winter coat for myself and baby clothes for my new godson and had the worst experience ever. I was profiled for whatever reason, maybe because I had on my work clothes which consist of stretch pants and a tee shirt because I do a very physical job, but more than likely because I'm a minority. I was followed around the store the entire time I was there by the Loss Prevention guy…. walked past me at the very least 25 times and never spoke or tried to acknowledge my presence although it was very obvious he was observing me the whole time…."
This continued for awhile, then a second loss prevention guy started giving Temisha the eye. "Now there are two men following me around the store. I try to make the best of what's been a very unpleasant shopping experience by getting what I wanted to purchase and heading to the register to pay. . I finish up my purchase and head for the door. While exiting the store, I notice the original LP posted up on the wall outside the building as if he was waiting for the call to say, "We got one!" … Never in my life have I felt so uncomfortable, disrespected, or been made to FEEL like a criminal while trying to innocently shop in a store."
Only two days before Temisha wrote us, we got a similar-sounding story from R, in Ohio, who said "I've been shopping at Burlington for over 10 years now and the treatment that my family and I received this past weekend is unacceptable. … I went in to buy coats for my 3 kids. My husband and my 8 year old son went to looks at boy coats, while me my 7 year old daughter and my 11 month old baby were looking in the girls dept.
"I swear to goodness the manager whom I've never seen him there before, he REALLY ran down the aisle to look at my son and husband. I stood there to see what he was doing, so he act like he was doing something anyway as my husband came over to where we were. Yes, look who showed up, ha! The manager again! … And while he was watching us, I noticed 3 white girls stealing over in the next area. …. I'm NEVER EVER going back to Burlington again and neither is anyone else I know."
Busted at Barneys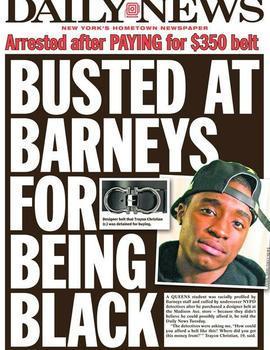 Back in September – only a couple weeks before the world learned Trayon Christian was arrested for making a legal purchase with his legally acquired debit card at Barneys New York – Grace in Bethel Park, Penn., wrote us with an eerily similar-sounding story: on Sept. 13, she said, she went to Burlington to return a previous purchase and make a new one.
"After I made payment with my debit card, which was approved, [the cashier] took the phone and started calling the number at the back of my debit card. I asked what she was doing. She told me that she had to call and check with my credit people, which I did not understand her well since my card was debit and from a local bank . I told her that my card is not a credit card but a debit card and she does not have to call anybody for them to approve it. She still continued calling and ignored me. I was not happy with her. I politely asked her to cancel all my transactions. … I was looking at what the other cashiers were doing with other customers. They did not to check or make phone calls regarding their cards and they were served promptly."
If people wrote us with the problem "How can I prevent scammers from using my debit card?" we could offer all sorts of useful advice. But when the problem is "How can I avoid suspicion of being a scammer while using my own valid debit card," well, we really don't know.
We wrote Burlington, sent them some of these complaints and asked for clarification regarding their loss-prevention policies. We even held this story for a couple of days, to give Burlington time to respond. If they ever do, we'll definitely let you know about it.
---