---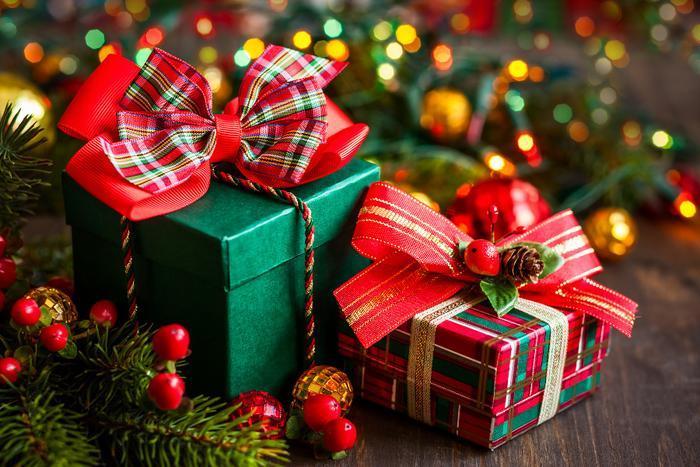 It goes without saying, the holidays can be rather hectic. The shopping malls are as busy as your brain, and there are a million and a half things to do. It can be overwhelming. But getting organized and getting creative are two surefire ways to come out on top.
Make a list
List-making can be a real organizational game changer, enabling you to lasso and pin down those rogue holiday to-dos bouncing around in your head. Gifts – as well as food, decorations, and hospitality items needed – can all be listed out for easier brain processing.
Elizabeth Kiss, associate professor at Kansas State University and family resource management specialist for K-state Research and Extension, suggests putting dollar amounts next to things so that you can keep track of what you're spending.
"Once you have all of your different lists together, I imagine it will be an eye-opener for how much you plan to spend," said Kiss. "It typically is for me."
You can then ask yourself, said Kiss, "Is this how much I am able to spend? If not, on what can I scale back? How could I do something differently that perhaps won't cost as much money – or any money?"
The art of re-gifting
Speaking of tightening the belt on your budget, good news: re-gifting is no longer frowned upon – and you'll be in great company if you choose to do it. It often gets a bad name, but in a survey by Bookoo, 92% of consumers believe it's completely acceptable to regift items.
Though it's common year round, the holidays are the most popular time of year for people to wrap up presents that they previously received from someone else. More than 62 percent of those surveyed said they plan to regift an item to a friend, neighbor, or colleague.
Among those surveyed, some of the more experienced re-gifters shared their secrets. Popular techniques included:
Rewrapping the item to look new

Inspecting the item and removing any gift cards or receipts from the previous giver

Planning ahead to make sure they do not give the gift to anyone associated with the original giver
A heartfelt touch
While most respondents suggested sticking to more commonly acceptable items when re-gifting – such as home decor pieces, antiques, books, toys, and jewelry – Kiss suggests sprinkling in some sentiment, too.
62 percent of people surveyed said they regift because they think that someone will appreciate the item more than they do. An item that has been passed down through the family or something that person could use that you're not using could, indeed, be the best gift to give.
"Include a nice, heartfelt message to go with it," said Kiss. "If you can trace the history of some of these items, it can be a wonderful thing for that person."
And though re-gifting isn't solely about saving money, you probably will. Eighty-two percent of those questioned said they saved as much as $150.
---