---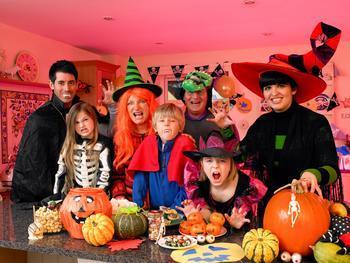 Bringing certain Halloween costumes to life often requires a few special touches. For add-ons such as makeup or spooky novelty contact lenses, consumers often head to the web. But not all Halloween costumes and accessories found online may be safe.
According to brand protection firm MarkMonitor, the internet is rife with counterfeit Halloween costumes and accessories. Those hunting for a Halloween bargain may be directed to a site selling potentially dangerous counterfeits.
Purchasing a counterfeit item could lead to lasting physical damage, says Akino Chikada, senior brand protection manager at MarkMonitor. To avoid having a fright-filled night become truly scary, consumers should be cautious when shopping online for Halloween accessories.
Decorative contact lenses
Popular Halloween looks often involve the use of colored contacts or fake blood, but these accessories can cause harm if not purchased from a reputable site.
"Anything that has direct application or contact with your body can be a danger," Chikada told ConsumerAffairs, adding that novelty contact lenses found online may, in fact, be counterfeit.
Unwittingly purchasing decorative contact lenses from a counterfeiter can lead to eye infections, poor eye health, or other serious repercussions. Chikada notes that only licensed doctors can legally sell contact lenses.
Spotting a counterfeiter  
The internet can be a great place to find unusual items that may be difficult to track down in stores, but consumers should be on the lookout for counterfeiters. Here are a few of the tip-offs that may differentiate a counterfeiter from a legitimate site.
Low, low prices. If search terms such as "cheap" or "discount" originally led you to the site and the prices look too good to be true, be careful. It may be a counterfeiter.  
Lack of details. The site may look professional at a glance, but a scammer may not have a legitimate "About" or "FAQ" page. A slight misspelling of a popular domain name (called "typosquatting") can also be a red flag.
Failure to spell out return policy. Reputable sites will let you know what the return policy is up front.
Bad reputation. Do a search for "vendor+scam" and see if the website or seller you're dealing with is mentioned on any scam warnings.
---