---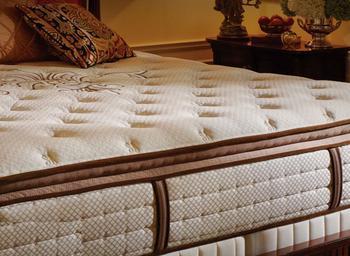 After your home and your car, your mattress just might be the most important purchase you make. After all, you will probably spend a third of your life on it.
But shopping for a mattress can be an experience with many pitfalls. You can do your homework on the best mattress for your needs, negotiate a fair price, and still not get what you paid for.
Cynthia, of Palmyra, Va., purchased a new mattress from Mattress Discounters and even took a pass on having it delivered, sending her husband to pick it up.
"When my husband went to pick it up, they said it wasn't there but they had a better mattress that they would give us at the same price," Cynthia wrote in a ConsumerAffairs post.
But her husband had no way to know whether the mattress was actually better or not. He could have taken some time to look it up on the Internet and read some reviews, but since he was in the store, he said "Okay," and took the "better" mattress.
Losing sleep
"Since day one, I have been in pain and missing sleep," Cynthia writes. " A month after we purchased it, the box spring broke. We tried to return the mattress a week after we got it, but were told we had to wait the 60 days. After much complaining, the salesman agreed to let us return and said his manager would call. It never happened! Basically, we are out over $1000 and no mattress. I would personally rather burn this mattress than sleep on it."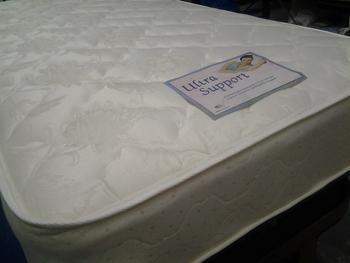 Even when you research a mattress' specs, you need to make sure you understand all the terms. Ken, of Missouri Valley, Iowa, reports paying $900 for a Sealy mattress with a four-inch memory foam top that almost immediately developed a dip in the middle. But he found he couldn't return it.
"We dug out our receipt and found out it was sold to us as the last one of a discontinued model and with no guarantee or warranty," he writes. "We went down and discussed it with the sales manager in the mattress dept and he said some of them do that. Heck, I wish he'd told me that before I shelled out $900.00."
$99 fee to check it out
Debra, of Bolingbrook, Ill., says she also encountered a sag in the mattress she purchased at The Bedding Experts, at a cost of $1,800. She called the store where she bought it and said it was defective and she wanted a replacement. She learned that just finding out if it were defective would be costly.
"Three days later I get a call from Rick in the Joliet store who tells me that the dip in the mattress has to be more than 1 1/2 inches deep and I would have to pay $99 to have someone come to my house to measure the dip and take pictures of it," Debra wrote at ConsumerAffairs. "Then if it was determined that it was defective, I would have to drive to the Joliet store to get a new mattress of the same kind."
You will probably have best results if you arrive at the store with a truck or van capable of carrying the bedding, should you find something and decide to buy it. If the display mattress you want isn't in stock, keep looking. That avoids the problem of the wrong mattress arriving at your home.
Not something you want to buy online
That pretty much rules out buying a mattress online. Yes, the advertised price may sound great but a mattress is a product with which you should get up close and personal. The two of you are going to be spending a lot of time together.
Remember, a warranty is different than a comfort guarantee. A warranty covers materials and workmanship and little else. But a retailer or manufacturer who allows you to return the mattress in a reasonable period of time if it's uncomfortable will likely give you both a better product and shopping experience.
---