---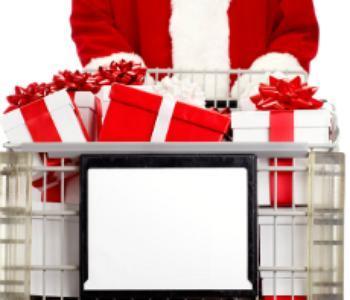 Cash registers were chirping more during the 2012 holiday season than they did the year before, according to ShopperTrak, which keeps tabs on the retail industry.
ShopperTrak estimates that during November and December 2012, national retail sales increased 2.5 percent and foot traffic also increased 2.5 percent when compared with the same two months last year. The firm's initial data indicate that shoppers spent $248.8 billion during this period. The U.S. Department of Commerce will release its December general merchandise, apparel and accessories, furniture and other sales (GAFO) sales numbers in February.
The 2012 Christmas shopping season marked the third consecutive year with positive total retail sales. It also was the second holiday season of the past three with positive foot traffic changes.
"Our data indicates that more people visited more stores this holiday season than the previous year," said ShopperTrak Founder Bill Martin. "Retailers who understood their foot traffic were able to staff, stock and market to best serve their customers, ultimately converting more of the browsers into buyers."
Ending on a strong note
The 2012 holiday season had the longest interval possible between Black Friday and Christmas. Within these 32 days, shoppers had an extra weekend of shopping. As a result, many consumers procrastinated in finishing their holiday shopping.
But once the late-bloomers headed out to stores, their last-minute shopping and post-Christmas exchanges drove large increases in both retail sales and foot traffic during the final days of December. ShopperTrak forecasts that for the week ending Dec. 29, sales increased 18 percent and traffic increased 14.4 percent from the same period last year. This indicates the largest year-over-year increase of the holiday season.
"Heavy discounting by retailers at the end of December led to increases in shopper activity across the board," said Martin.
Late-December boom
Indeed, ShopperTrak estimates that three of the busiest foot traffic days occurred in late December. Though "Black Weekend" held its own -- Black Friday, Nov. 23, retains the top spot and Saturday, Nov. 24 comes in as the fifth-busiest traffic day -- the weekends leading up to Christmas saw the most shoppers at stores and malls. ShopperTrak reports that "Super Saturday," Dec. 22, was the second-busiest shopping day of the season, followed by Saturday, Dec. 15 in third and Sunday, Dec. 23 ranking fourth.
Similarly, the top sales days of the holidays took place largely toward the end of the season. Black Friday again led the pack, followed by Super Saturday. Dec. 23, Dec. 21, and Dec. 15, in that order, rounded out the top five best sales days of the holidays. They helped to close the holiday season on a high note, according to Martin.
"The presidential election and Hurricane Sandy drew consumers' attention away from shopping at the outset of the holiday retail season," said Martin. "However, lower unemployment, higher consumer confidence and stable gas prices positively influenced shoppers to make purchases this holiday season."
---