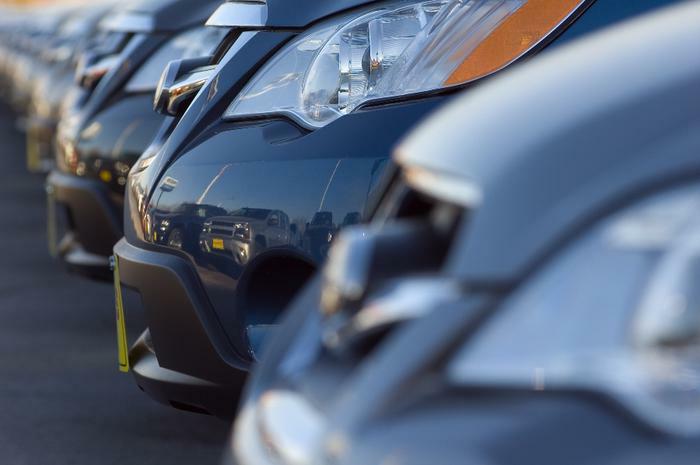 Interest rates on new cars are still relatively low, and prices aren't rising as fast as the cost of a used car. But consumers shopping for a new car this month -- when end-of-the-model-year sales typically begin -- may have been frustrated.
The automotive analysts at Cox Automotive say the shortage of new cars, caused by the computer chip shortage and supply chain constraints, got worse this month. For consumers, that means there have been fewer new cars at most dealers, regardless of brand.
"Available inventory on dealer lots has been falling for months, and sales have been constrained further and further as a result," said Cox Automotive Senior Economist Charlie Chesbrough. "And soon the market will enter the Labor Day holiday weekend, usually one of the highest sales periods of the entire year, but with half the supply they had last year." 
Cox analysts expect sales volume to finish August near 1.20 million. To put that in perspective, that's down 9% from last August, which had one additional selling day, and down nearly 7% from July. 
America's car dealers are bracing for an August finish that would be the fourth consecutive monthly decline of 500,000 units or more since April's post-pandemic peak pace of 18.3 million. While there are plenty of buyers, analysts say there just aren't enough cars, and the situation may get worse before it improves.
A year of tight supplies
The automotive market started the year with tight supplies, and new car inventory levels have continued to fall. Compared to 12 months ago, the number of cars that consumers can choose from is down 50%. This comes at a time when available inventory is already below healthy levels.
Manufacturers have been forced to slash production because they can't get vital parts, and Cox analysts expect that situation to continue into the fall. 
To compensate, some companies like Ford have shifted to an old-fashioned sales model. Instead of displaying dozens of vehicles on the lot, Ford dealers are encouraging consumers to order their vehicle and customize it to their specific tastes.
Ford recently announced its "built to order" model, encouraging buyers to select colors and options, then wait six to eight weeks for the car to arrive. That was how most car dealers operated in the 1950s and 60s.