---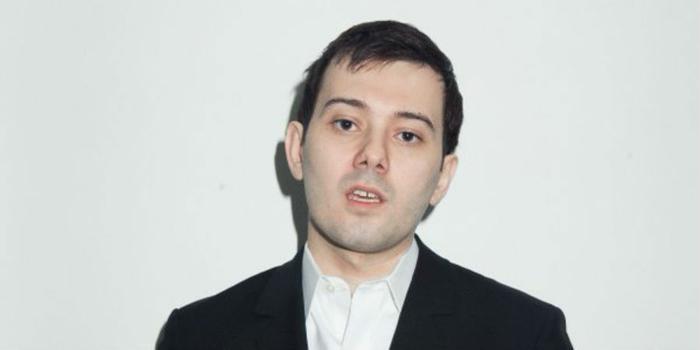 Hedge fund manager and drug company executive Martin Shkreli, who endured a humiliating early morning perp walk from his Manhatten apartment Thursday, is back home after being freed on $5 million bail.
Shkreli has also suffered another indignity – being forced out as CEO of Turing Pharmaceutical, a company he founded and a name that under Shkreli's leadership has become synonymous with price gouging.
Turing today announced the resignation of Shkreli as CEO and the appointment of Ron Tilles to the position of Interim Chief Executive Officer. Tilles is currently chairman of the board and will remain in that capacity.
"We wish to thank Martin for helping us build Turing Pharmaceuticals into the dynamic research focused company it is today, and wish him the best in his future endeavors," Turing said in a statement.
Under Shkreli, Turing bought the rights to a 60-year old drug called Daraprim, used in some HIV treatments and to fight a parasitic infection called toxoplasmosis. Shkreli promptly increased the price of the drug from $13.50 a pill to $750, without really giving a reason.
Alarming price hikes
This happened to take place against a backdrop of generally rising drug prices – price hikes so high that many doctors were starting to complain.
Back in April, we reported on a study by researchers in Oregon which found that the price of drugs to treat multiple sclerosis (MS) was rising at "an alarming rate." The study determined that MS drug costs surged five to seven times higher than overall prescription drug inflation for drugs in a similar class between 1993 and 2013. Some drugs rose as much as 30% per year.
Researchers found that old drugs like Betaseron, Avonex, and Copaxone originally cost $8,000 to $11,000 a year. They now cost in the range of $60,000.
Rising drug costs were undoubtedly destined to become a political issue, but it is also very likely that Shkreli's high-profile celebration of Daraprin's overnight surge in profit margin attracted even more critical attention.
Shkreli's current troubles have nothing to do with drug prices. Rather, federal regulators have charged him with several counts of securities fraud, in his associations with a drug company and hedge fund he managed.
The New York Times reports some other pharmaceutical companies may be privately cheering Shkreli's troubles, since it takes the heat off them. Some of the heat, anyway.
---