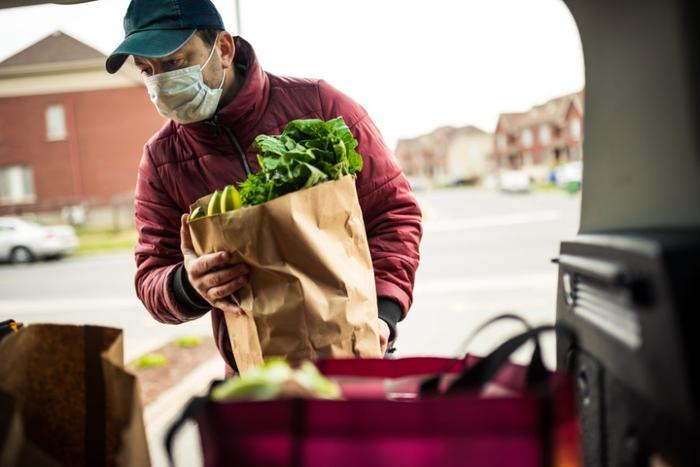 Shipt workers are planning to walk out on July 15 in protest of a controversial new pay model at the company. 
Workers for the grocery delivery service say the new algorithm-based pay structure, internally dubbed "V2," would shave at least 30 percent off their total pay. The new model replaces Shipt's previous flat-fee model.
"The company replaced our transparent, fairer pay with a shady algorithm. Workers saw their pay plummet," a group of Shipt shoppers wrote in a Medium post. 
"This seismic company shift is occurring at the same time that its shoppers — essential workers taking unprecedented risks during this pandemic — are already suffering significantly." 
Business is booming for Shipt
The workers pointed out that Shipt, a service where customers pay a monthly fee in exchange for the ability to receive deliveries from grocery stores and retailers, is concurrently "experiencing obscene increases in its sales" amid the coronavirus pandemic. 
"This isn't a company that has to cut pay because its core business crashed. The company has intentionally over-hired, preying off the millions of displaced workers who were furloughed or laid off during a pandemic," the Medium post continued. 
"Shipt's intention all along was to introduce the pay cut when it had more workers than it needed. That way it is still able to roll profitably forward even if a sizable percentage of Shipt's existing workforce is forced to quit due to drastic cuts to our pay." 
Workers plan to walk out Wednesday, the day the new pay model launches in a dozen new markets. Shipt maintains that it's "committed to helping shoppers succeed" and is open to feedback on the new pay model. 
"Our commitment to shoppers is stronger than ever, and any operational changes we make balance the interests of shoppers with the longer-term needs of the business," Shipt said.