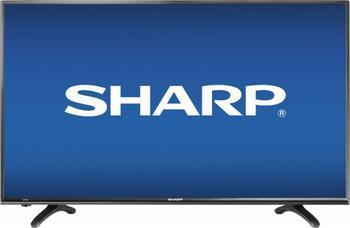 Not too long ago Sharp electronics was a major manufacturer of consumer products, including television sets.
But as many companies do, it licensed its brand name to a lesser known Chinese manufacturer, Hisense Electric Co., to make and sell its sets in the U.S. Now, Sharp is going to court to reclaim its name, charging Hisense has damaged its reputation by making poor-quality TVs and using deceptive tactics to sell them.
The suit comes as Sharp is trying to re-emerge as a major manufacturer and marketer of consumer electronics.
For its part, Hisense rejected the claims Sharp is making in its suit and says its TVs are as good as anything Sharp ever made.
The marketing deal only goes back a couple of years. Sharp was struggling financially, and the deal with Hisense not only brought in much-needed cash, it reduced Sharp's overhead.
Under new ownership
Now the company is under new ownership, with a Taiwanese firm taking a major stake in Sharp last year. Apparently, it now wants to get out of its deal and start manufacturing and selling TVs once again.
But the deal with Hisense is not set to expire until 2020 and so far, that company has shown no indication it is willing to terminate it before that time. Sharps lawyer maintain that by then, Sharp's brand may have suffered severe damage because of the quality of Hisense TVs bearing the Sharp brand.
Mixed reviews
A quick search of recent ConsumerAffairs reviews of Sharp TVs shows mixed views, but no major complaints.
"It's a decent brand TV nothing fancy, good for a gaming TV," Barb, of Green Bay, Wisc., wrote in a ConsumerAffairs post.
Jim, of Pittsboro, N.C., writes that his Sharp TV hasn't stood up to the test of time all that well, but it isn't clear the set he purchased was made by Hisense.
"When I purchased the Sharp Aquos two years ago the picture was very crisp," he writes. "It has since lost that sharpness."
In its complaint, Sharp maintains Hisense is not in compliance with government standards for TV sets and has provided incorrect technical specs to consumers. In a statement to The Wall Street Journal, Hisense denies the claims.