---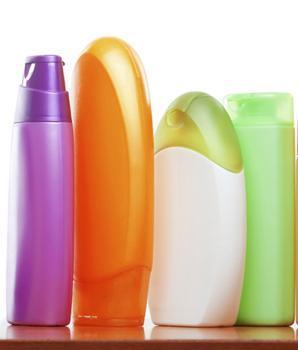 A California environmental group says tests have found a cancer-causing chemical in 98 shampoos, soaps, and other personal care products sold by major national retailers.
The chemical, cocamide diethanolamine (cocamide DEA), a chemically-modified form of coconut oil used as a thickener or foaming agent in many products, was listed by California as a known carcinogen last year.
Products tested with high levels of cocamide DEA include shampoos made by Colgate Palmolive, Colomer and Paul Mitchell, among others. In addition, products marketed for children and a product falsely labeled as organic were found with the chemical, which would be a violation of California law.
The Oakland-based Center for Environmental Health is suing Macy's, JC Penney, Kohl's and Marshalls, as well as such personal care companies as Shikai Products and Avlon Industries, in a suit filed in Alameda County Superior Court.
The nonprofit has sent legal notices to more than 100 other companies that produce or sell cocamide DEA-tainted products that their products violate state law.
Doused with chemicals
"Most people believe that products sold in major stores are tested for safety, but consumers need to know that they could be doused with a cancer-causing chemical every time they shower or shampoo," said Michael Green, Executive Director of CEH. "We expect companies to take swift action to end this unnecessary risk to our children's and families' health."
Besides brand-name products, the CEH testing found cocamide DEA in store-brand products purchased at Walmart, Trader Joe's, Pharmaca, and Kohl's. A store brand children's bubble bath from Kmart and a children's shampoo/conditioner from Babies R Us were also found with cocamide DEA.
CEH said falsely labeled organic products from Organic by Africa's Best also tested for high levels of the cancer-causing chemical; CEH said it previously won a legal settlement with this company requiring it to end its use of phony organic labels.
The suit charges that cocamide DEA has been identified as a carcinogen and, under California's Proposition 65, manufacturers must post a warning on their labels saying their product contains a known carcinogen.
---