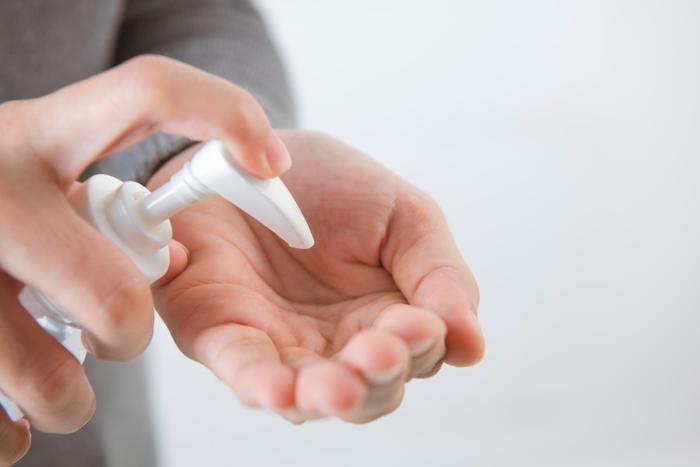 A number of distilleries have announced that they will be making and distributing hand sanitizer in the midst of a nationwide shortage of the product. 
On Monday, a representative for Tito's Vodka confirmed that the company will be making at least 24 tons of hand sanitizer during a time when many retailers are struggling to keep the product on shelves. 
"Details are still being ironed out, but this hand sanitizer will be given out for free to the community and to those who are most in need," a company spokesperson said. 
The decision to produce hand sanitizer comes less than a week after the U.S. Alcohol and Tobacco Tax and Trade Bureau announced that companies with permits to distill spirits can begin producing ethanol-based hand sanitizer. Officials said the decision was made "to address the demand for such products during this emergency." 
High demand for hand sanitizer
Anheuser-Busch will also be supporting the effort to bolster U.S. supplies of hand sanitizer while consumer demand for the product remains high. 
"We have a long history of supporting our communities and employees --  this time is no different," the company wrote on Twitter over the weekend. "That's why we are using our supply and logistics network to begin producing and distributing bottles of hand sanitizer to accommodate the growing needs across the United States." 
Other distilleries now making hand sanitizer include Lexington Brewing & Distilling Co., Old Forester, Woodford Reserve, and Rabbit Hole Distillery. 
Health officials say the best way to fight the virus is to wash your hands with soap and water for at least 20 seconds. When that option isn't available, hand sanitizer with at least 60 percent alcohol can be used to kill germs.