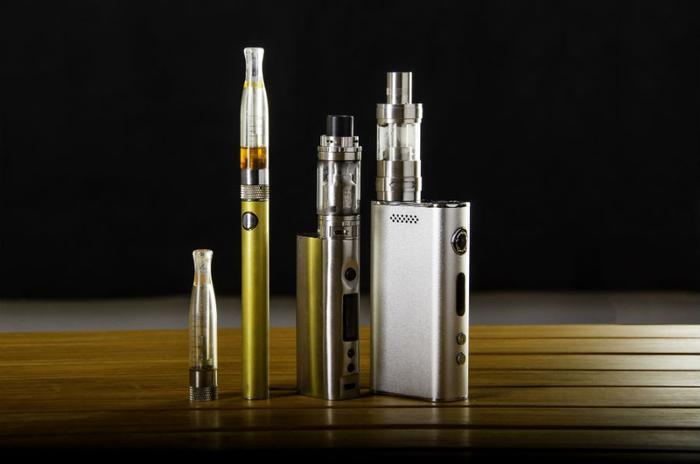 Health officials in California have confirmed a seventh death connected to a vaping-related lung illness. 
The first death linked to vaping was confirmed in August in California and others were gradually reported in Kansas, Illinois, Indiana, Minnesota, and Oregon. Close to 400 cases of vaping-related lung illnesses have now been reported in 36 states. 
The man in California was reportedly sick for several weeks before dying of "severe pulmonary injury associated with vaping," said Karen Haught, the Tulare County public health officer, in a statement.
"Long-term effects of vaping on health are unknown. Anyone considering vaping should be aware of the serious potential risk associated with vaping," Haught said. 
In the wake of the most recent death, the Centers for Disease Control and Prevention (CDC) activated its emergency operations center to help it respond to the health threat more effectively.
"CDC has made it a priority to find out what is causing this outbreak of e-cigarette or vaping-related injuries and deaths," said CDC Director Robert Redfield, M.D. in a statement. "Activation of CDC's Emergency Operations Center allows us to enhance operations and provide additional support to CDC staff working to protect our Nation from this serious health threat."
Health effects in question
Lawmakers are currently lobbying to have flavored e-cigarettes banned, at least while investigations into the health effects of the products are ongoing. Last week, the Trump administration announced that it's moving toward a federal ban on flavored vaping products amid persistent concerns over the "epidemic" of youth e-cigarette use.
Earlier this week, Governor Andrew Cuomo announced an emergency order to ban flavored e-cigarette products in New York. Sen. Richard Blumenthal (D-CT) also said this week that he wants flavored e-cigarettes to be banned in his state. Additionally, Blumenthal is pushing for a bill that would invest $500 million over the next 10 years to address e-cigarette use among teens.
"They should know these products are not harmless, they are not hip and cool, they can be severely damaging because of these compounds found in them," Blumenthal said on Monday.
The CDC recently recommended that young adults, pregnant women, and non-smokers avoid using e-cigarettes and vaping products while the agency investigates the outbreak of illnesses. 
"It is time to stop vaping," Kansas Department of Health and Environment Secretary Dr. Lee Norman said. "If you or a loved one is vaping, please stop. The recent deaths across our country, combined with hundreds of reported lung injury cases continue to intensify."