---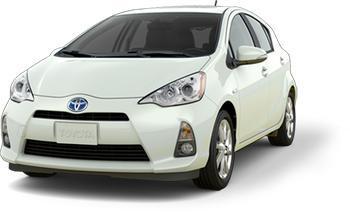 If a new car or truck is in your future in the coming year, no doubt you've already started doing some research. Automotive site Cars.com has some more data for you to consider. It's just named seven vehicles as finalists for its "Best of 2013" designation.
The nominees are the BMW 3-Series, Honda Accord, Honda CR-V, Ram 1500, Scion FR-S, Subaru BRZ and the Toyota Prius c.
"Each year, automakers roll out upwards of 70 brand-new or redesigned cars," said Patrick Olsen, Cars.com's editor-in-chief. "From those, we choose the very best new or fully redesigned cars that represent change, innovation, forward thinking and a breath of fresh air."
BMW 3 Series
According to Cars.com, the new 3 series has made so many improvements in so many areas it has to be considered one of the best cars of the year. It points to more interior room, a new contemporary design, and a lot of power and performance under the hood.
Honda Accord
The Accord boasts admirable EPA mileage, has improved driving refinement and generous standard equipment. "This impressive redesign improves in a number of areas where its predecessor lacked," Cars.com said.
Honda CR-V
The compact-crossover segment is packed with comfortable, competent cars, but Cars.com said no automaker blends those two attributes better than Honda has with its CR-V. Helping the CR-V earn a place on the list are its "edgy" styling, standard features, affordable prices and fuel-efficiency.
Ram 1500
There is no other segment more competitive and more significant than full-size half-ton pickups. But the judges said the new 1500 from Dodge offers class-leading fuel economy, a segment-exclusive 8-speed transmission, another exclusive airbag suspension and a vastly improved and more technologically advanced interior than they've ever had before.
Scion FR-S/Subaru BRZ
These two vehicles are being listed together because Cars.com says they are nearly identical from chassis to sheet-metal. According to the judges, the FR-S and BRZ sports cars provide a rate driving experience. "In a market dominated by the practical and the expensive, sports cars at this price alone deserve praise," the judges said.
Toyota Prius c
This is a new model for 2013 and comes in smaller than the regular Prius. Cars.com describes it as a subcompact that achieves an EPA-estimated 50 mpg combined, at a price that is about $5,000 lower than the regular Prius. The judges also praised its smaller features, saying it is ideal for city driving.
"There is no shortage of great cars on the market these days," said Olsen. "However, these seven cars, representing a variety of segments, buyers and lifestyles are what we consider to be the best of the best. Car shoppers can be assured that a Cars.com award nominee has our highest seal of approval and is a worthy investment."
---