---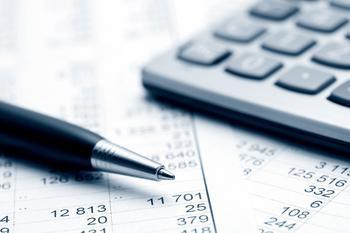 Money can't buy happiness, they say, but effectively managing your money just might. It can help you avoid lots of headaches that make life less enjoyable.
Personal finance experts say reducing debt is one of the best ways to exercise control over your financial life. However, don't fall for the heavily-advertised debt settlement programs that make getting out of debt sound easy. It's usually not, unless you win the lottery.
However, there are seven small steps you can take in the coming year that might put you on the path to better financial stability.
Start with the basics
Ask for your free credit report. Every consumer is entitled to a free copy of their credit report from all three credit reporting agencies -- Experian, Equifax and Trans Union -- once a year. Just make sure you go to www.AnnualCreditReport.com and not one of the commercial services that have the word "free" in their name. You'll know you're in the wrong place if you are asked to provide a credit card number. Getting your credit report will let you see where you stand credit-wise. It will also allow you to ensure no one has stolen your identity and begun opening accounts in your name.
Create a budget. This is basic personal finance 101. It will allow you to see exactly where your money goes each month. and help eliminate non-essentials from your spending habits.
Create a goal. It's easier to exercise financial discipline when there's a reason for it. The goal doesn't have to be a purchase -- it could also be to pay down debt.
Develop a plan for paying down debt. Working with a financial planner or using an online debt management tool can help you prioritize debts.
Analyze major purchases. If you are considering a new car or big screen TV create a list of pros and cons to help you make a smart financial decision. Make sure it fits within your overall budget plan.
Pay your bills on time. Past-due bills can incur late fees and will negatively affect your credit score. They can also knock you off your financial discipline game very quickly.
Manage your available credit. Avoid opening extra credit card accounts, even when retailers offer discounts for doing so. Just opening one could have a negative impact on your credit score.
Small steps
"It may seem daunting at first, but by taking even small steps in 2013, you can reduce debt and take more control of your own finances," said Trey Loughran , president of the Personal Solutions unit at Equifax. "This is a new year's resolution worth keeping all year long."
---