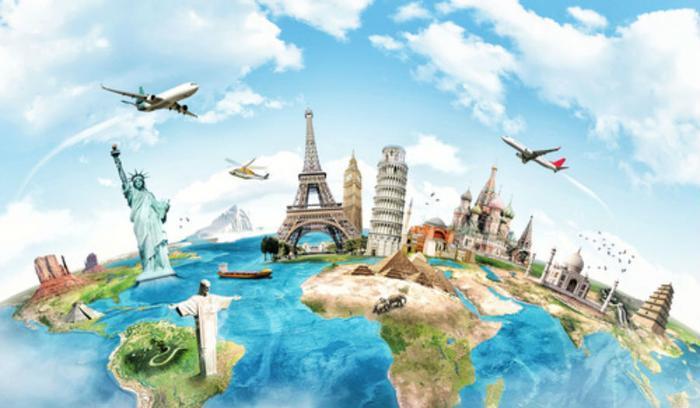 Consumers like to travel at this time of year. After a long, cold winter they are often eager for a change of scenery. That's what spring break is all about. The fact that millions of consumers have gotten tax refunds by now just makes it easier.
So the question is, where to go?
Travel site Booking.com has identified seven destinations that scored higher during the spring than any other season.
Mexico's best-kept secret
Topping the list is Holbox Island, Mexico. It's on the north coast of the Yucatan Peninsula, and Booking.com calls it Mexico's best-kept secret. Travelers rate it highly for its beaches, laid-back vibe, and the diverse wildlife.
If you've always wanted to visit Italy, this is a good time to go. Especially if you go to Polignano a Mare, described as the "Pearl of the Adriatic." Travelers say spring is the best time to visit, as temperatures there are climbing but still very mild.
Spring is also a good time to visit Kinsale, Ireland, in County Cork on the southern coast of the country. It's a quaint fishing village that wins points with travelers for its lush scenery, pubs, and relaxation factor.
It's almost always spring in Antigua Guatemala, Guatemala. It's best known for its mild climate and elaborate and colorful religious celebrations leading up to Easter. Booking.com says its travelers rate it highly for culture, history, and architecture.
Unspoiled landscape
Lynton, in the UK, gets rave reviews in the spring for its natural beauty and unspoiled landscape. Located on coastal cliffs, Lynton is a favorite destination for naturalists who like beautiful views and peace and quiet.
Spring tends to be a little more like winter in Jasper, Canada, located in the snow-capped Canadian Rockies. A favorite destination for outdoor enthusiasts, Jasper offers hiking and fishing in crystal clear lakes.
A trip to Koprivshtitsa, Bulgaria is sort of like stepping back into the 19th century. Travelers give it high marks for its history, architecture, and museums.