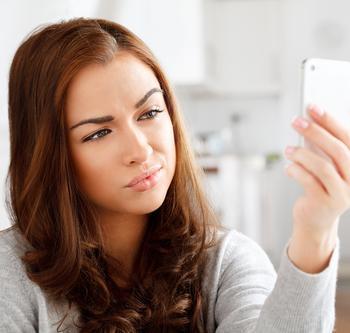 Seven individuals from Nigeria and South Africa have pleaded guilty to participating in a large-scale international online fraud conspiracy that victimized consumers seeking romance online and netted tens of millions of dollars over the last decade.
According to the plea agreements, the defendants used unsuspecting victims to cash counterfeit checks and money orders, used stolen credit card numbers to purchase electronics and other merchandise, and used stolen personal identification information to take over victims' bank accounts.  
David, of Loveland, Colorado, told ConsumerAffairs in 2007 that he fell for a romance scam in December 2005, when he thought he was helping a young Russian woman stranded in a foreign country.
"Since then I have been approached on every dating site I have joined by supposed women who are stranded in Nigeria or Ghana," David said. "When the dating sites are notified they are scammers they do nothing about it."
In the current case, the defendants admitted that they recruited U.S. citizens via similar romance scams, in which the perpetrator would use a false identity on a dating website to establish a romantic relationship with an unsuspecting victim. 
Trust and affection
Once the perpetrator gained the victim's trust and affection, the perpetrator would convince the victim to either send money or to help carry out fraud schemes.  For example, the defendants admitted that they used romance victims to launder money via Western Union and MoneyGram, to re-package and re-ship fraudulently obtained merchandise, and to cash counterfeit checks. 
In 2014, a woman in Indiana lost $150,000 to an online scammer whom she'd thought was a local man falling in love with her. 
"It's almost like you know something is coming, but you're in so, so far. You just play it through," said Tonya, who sent her supposed lover nearly $150,000 before she finally wised up.
Anyone who believes they may be a victim of online fraud should report suspected criminal activity using the Homeland Security Investigations Tip Form.
Rhulane Fionah Hlungwane, 26, of South Africa; Gabriel Oludare Adeniran, 30, of Nigeria; Olusegun Seyi Shonekan, 34, of Nigeria; Taofeeq Olamilekan Oyelade, 32, of Nigeria; Olufemi Obaro Omoraka, 27, of Nigeria; Anuoluwapo Segun Adegbemigun, 40, of Nigeria; and Adekunle Adefila, 41, of Nigeria, each pleaded guilty this week to one count of conspiracy to commit mail and wire fraud. 
In addition, Hlungwane, Adeniran, Shonekan, Oyelade, Omoraka, and Adegbemigun each pleaded guilty to one count of conspiracy to commit identity theft, access device fraud, and theft of government funds.