---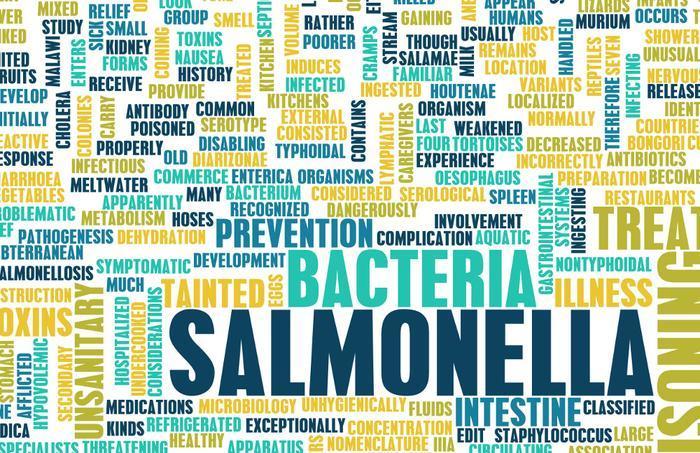 The Centers for Disease Control and Prevention (CDC) has some good news and bad news when it comes to food safety in the U.S.
Rates of infection from a serious strain of E. coli and one of the more common types of Salmonella declined in 2014. But other less common forms of Salmonella posted increases, when compared to 2006 through 2008.
That was a particularly bad period of time for food safety. In 2006 millions of candy bars were recalled because of tainted chocolate. In 2007 Salmonella in peanut butter sickened an undetermined number of consumers nationwide.
Data compiled by CDC's FoodNet shows the Salmonella strains Campylobacter and Vibrio rose again in 2014, continuing the increase that started during the past few years.
But infection with the very serious Shiga-toxin producing E. coli O157, which can sometimes lead to kidney failure, declined by 32% when compared with 2006-2008 and 19% when compared with the most recent three years.
E. coli 0157 is usually caused by eating undercooked ground beef or raw leafy vegetables. In 2011 a California nut producer recalled bulk and packaged hazelnuts contamined with E. coli 0157.
Another serious bug, Salmonella Typhimurium, was down 27%. It largely shows up in poultry and beef.
Big jump in other Salmonella types
What is unclear to government health researchers is why 2 less common types of Salmonella, Javiana and Infantis, more than doubled since the 2006-2008 time period.
Salmonella Javiana struck mostly in the southeastern U.S. but has spread to other parts of the country as well. Campylobacter cases jumped 13% and Vibrio surged 52% compared with 2006-2008. FoodNet says Yersinia has declined enough to meet the Healthy People 2020 goal.
FoodNet tracks 9 common foodborne pathogens and monitors trends in the illness they cause in about 15 percent of the U.S. population. In 2014 FoodNet counted just over 19,000 infections, about 4,400 hospitalizations, and 71 deaths from the 9 germs it tracks.
Salmonella and Campylobacter accounted for about 14,000 of the 19,000 infections reported. Taken as a whole, the report provides a mixed picture of the current state of food safety.
Cautiously optimistic
"We're cautiously optimistic that changes in food safety practice are having an impact in decreasing E.coli and we know that without all the food safety work to fight Salmonella that more people would be getting sick with Salmonella than we are seeing now," said Dr. Robert Tauxe, deputy director of CDC's Division of Foodborne Waterborne and Environmental Diseases. "However, much more needs to be done to protect people from foodborne illness."
FoodNet links the decline in E. coli 0157 to tougher scrutiny of beef production, brought on by changes in the Food Safety and Inspection Service's (FSIS) regulatory practices.
Tighter controls are coming to other areas of the food chain as well. The Food and Drug Administration (FDA) plans to publish major new regulations in 2015 aimed at improving produce safety, implementing preventive controls on processed foods, and improving the safety of imported foods.
---