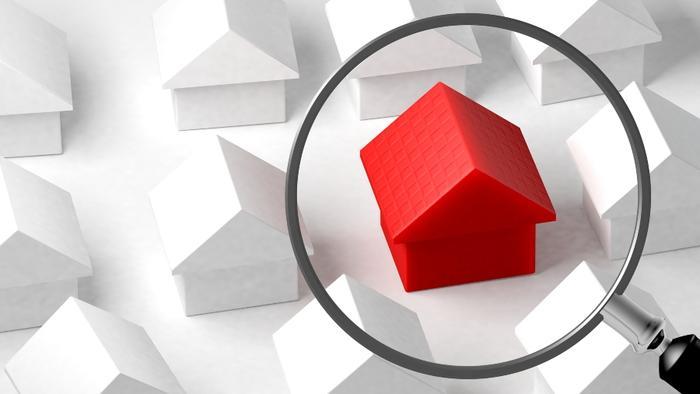 A real estate industry source is sounding the alarm over the declining number of entry-level homes for sale, warning that signs point to another housing shortage.
Home inventory levels dropped sharply after the market began to recover from the housing market crash of 2009, and demand for homes surged beyond the available supply. Inventory levels hit a low in early 2017 but began to recover.
Now, a new report from realtor.com says the inventory of homes is shrinking once again. The recent drop in mortgage rates has improved affordability and sent more would-be buyers into the market. But the report says these new buyers are once again finding fewer homes to choose from.
In particular, there are fewer homes for first-time buyers. Realtor.com reports the number of listings priced under $200,000 plunged 10 percent last month from September 2018. But in a worrisome trend, the overall inventory of homes fell by 2.5 percent.
Shortage of mid-market homes
Until recently, mid-market homes, those priced from $200,000 to $750,000, have lingered on the market because there were plenty of them. Also, homebuilders have focused on the upper price range since the housing recovery began a decade ago. While a home priced over $400,000 may take longer to sell, a home priced under $200,000 sells almost as soon as the sign goes up in the yard.
Now that difference is more blurred. Home shoppers in all price ranges are having to look beyond their first choice neighborhoods.
"Buyers looking for their next home have faced the headwinds of tight inventory and a competitive market this year," said George Ratiu, senior economist for realtor.com. "While lower mortgage rates and the arrival of fall promised a reprieve, conditions continue to tighten as demand remains strong."
Canary in the coal mine
While it's understandable that the inventory of entry-level homes would be lower because of heightened demand, Ratiu says the decline in mid-market homes for sale "may be the canary in the coal mine," adding that we could be headed for even lower levels of inventory in early 2020.
A declining inventory of homes for sale is more than just a frustrating nuisance for homebuyers, it can distort the housing market by making homes more expensive than they should be. While it might be good for current homeowners -- their home equity will grow quickly -- it could make it harder for some consumers to become homeowners.
The problem is just the opposite of the housing market woes a decade ago. Then, a flood of foreclosures produced higher than normal inventory levels that caused home prices to eventually fall.