How often have you searched around for something in a drawer? It's frustrating when you know you have what you need, but you just can't find it. Go from disorder to order with these drawer organizers. Make it a cinch to find anything you need with just a few new additions to your drawers.
Kitchen utensil organizer
Knives, forks and spoons have never been easier to find than when they are organized. Most organizers fit in standard kitchen drawers and designed to have enough space for nearly everything. These organizers are a quick fix to ensure everything is in its place, and you know how many clean utensils you have left.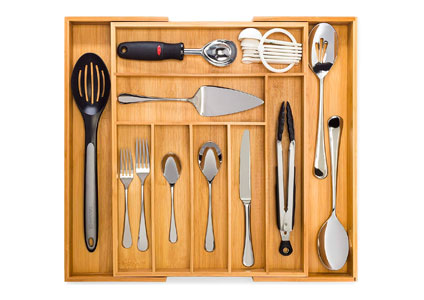 9 compartments
Lifetime replacement guarantee
Junk drawer organizer
Many households have a drawer that they label as a junk drawer. Junk drawers tend to be a catchall — some use it for pens, pencils and paper while others put odds and ends in it like scissors, erasers or rubber bands. One of the best ways to organize these drawers is to get an expandable organizer with bins of different sizes. With different-sized containers, you ensure you can fit most of the items into one of its compartments.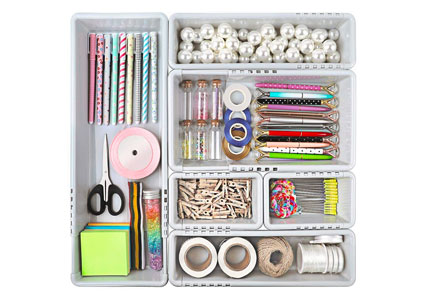 Adjustable bins
Odorless plastic
Bathroom drawer dividers
Need your bathroom counters clear? A bathroom organizer is for you. You will be able to stick your toothbrush, makeup, tweezers and other toiletries in your drawer in an organized fashion. Also, it's a good idea to get a waterproof organizer for easy cleaning.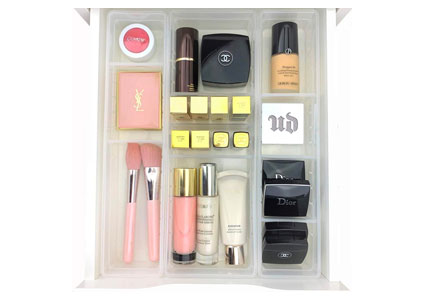 Adjustable setup
2 big and 2 small trays
Drawer dividers for any room
If organizers make you feel restricted in, a divider is for you. Not only can you organize your kitchen drawers, you can also use it in your bathroom, desk and bedroom. Most drawer dividers are expandable and adjustable to fit any space.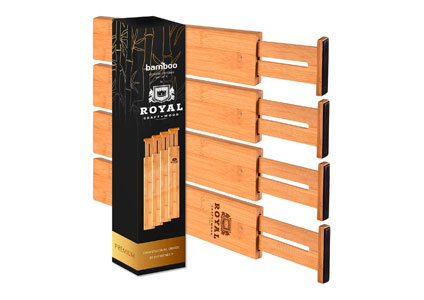 Expandable to fit every drawer
Eco-friendly bamboo
Getting organized is an excellent task if you are spending more time at home, particularly when you want to make things easier for yourself in the future. Another great way to get some order in your life is to check out our list of closet systems and organizers.