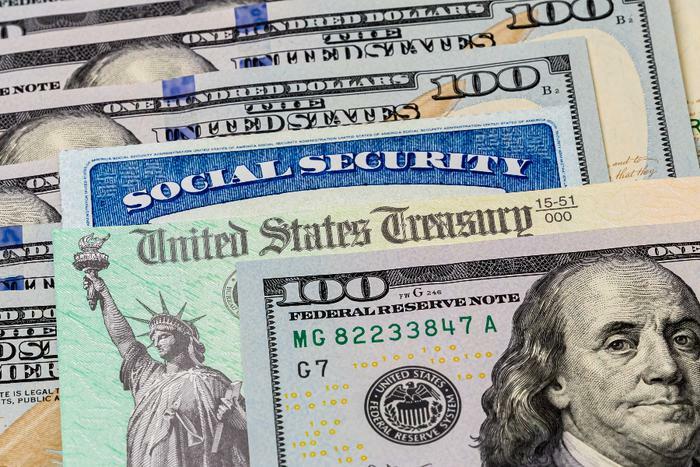 Could the Social Security Administration (SSA) raise monthly Social Security checks to help seniors cushion the blow of inflation's 40-year high? The Senior Citizens League says it's highly possible based on a trusted running estimate for next year's Social Security Cost of Living Adjustment (COLA). 
If an increase occurs, the average retiree would see their SSA benefit of $1,668 grow by $175.10 – about 10.5% – per month, which is much better than originally expected. A separate 2023 COLA estimate from the Committee for a Responsible Federal Budget predicted a 10.8% increase.
"If inflation runs 'hot' or higher than the recent average, the COLA could be 11.4%," said Mary Johnson, Social Security and Medicare policy analyst with The Senior Citizens League. "If inflation runs 'cold' or lower than the recent average, the COLA could be 9.8%."
If that 11.4% COLA increase happens, it would be the second highest increase in history behind the record 14.3% increase in 1980, the last time seniors saw a double-digit increase.
Medicare premiums may soon head lower
According to The Senior Citizens League, financial conditions for seniors have been deteriorating in recent years. The group estimates that SSA benefits recipients have lost 40% of their buying power since 2000.
"That's the deepest loss in buying power since the beginning of this study by The Senior Citizens League in 2010," Johnson noted.
Luckily, CNN reports that seniors might soon get a break when it comes to Medicare premiums. Earlier this year, older consumers were forced to deal with a 14.5% spike in Part B premiums, a move that raised monthly payments for those in the lowest income bracket from $148.10 to $170.10 per month. That increase was largely due to a big jump in the price for Aduhelm, a treatment for Alzheimer's disease. 
However, after some pushback from the U.S. Food and Drug Administration (FDA), the drug's manufacturer cut prices, and the Centers for Medicare and Medicaid Services limited coverage for the medication. The good news for seniors is that this adjustment will likely lower 2023 premiums. A final decision on that is expected to come this fall.