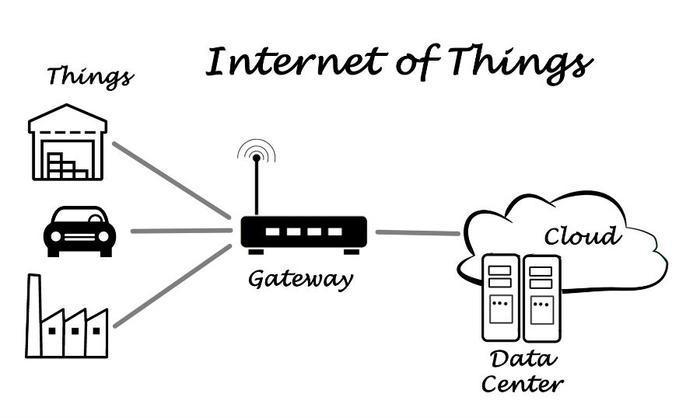 What if your car could talk? What might it say about you? Would it gossip with other cars or divulge your secrets to your spouse, your employer, the police or, maybe even worse, advertisers?
Well, your car can't talk -- yet -- but new technology is increasingly giving cars the ability to communicate with each other and, potentially, with anyone who's equipped with the technology to engage them in what passes for car talk.
Senators Ed Markey (D-Mass.) and Richard Blumenthal (D-Connecticut) think this is a trend that could lead to some very unpleasant outcomes and they want the Federal Communications Commission (FCC) to take action to protect car owners' privacy.
"We have entered the Internet of Things (IoT) era, where our cars, transportation infrastructure, and devices can all be interconnected," Markey and Blumenthal wrote in a letter to FCC Chairman Tom Wheeler. "But make no mistake, IoT can also be considered the Internet of Threats if appropriate safety, cybersecurity, and privacy safeguards are not put in place."
"Vehicle, safety, cybersecurity, and privacy threats could grow over time as more and more vehicles become interconnected," they warned.
Car talk
They're especially concerned about vehicle-to-vehicle communications technology, which enables cars to connect with each other via dedicated short-range communications systems.
The technology offers some advantages, including the ability to share traffic information and to reduce the likelihood of collisions -- you may forget to signal that upcoming left turn, but you car will blab about it to other cars in the vicinity.
The senators raise the possibility that marketing companies could collect and analyze driving data, building a database of consumers' movements. If marketers know where you go and how long you stay there, they can use it to target ads to you, they said. 
Although the senators didn't mention it, there's also the possibility that the data could also be sold on the internet, enabling spouses, employers, stalkers and others to track your movements. 
They also note the possibility that hackers could take over your car while you're driving it, as Wired columnist Andy Greenberg demonstrated last year when researchers took control of a Jeep Cherokee.  
Spy Car Act
Markey and Blumenthal last year introduced the "Spy Car Act," which would direct the National Highway Traffic and Safety Administration and the Federal Trade Commission to establish federal standards to secure cars and protect drivers' privacy.
The SPY Car Act also establishes a rating system — or "cyber dashboard"— that informs consumers about how well the vehicle protects drivers' security and privacy beyond those minimum standards.
In 2015, Senator Markey released the report Tracking & Hacking: Security & Privacy Gaps Put American Drivers at Risk, which detailed major gaps in how auto companies are securing connected features in cars against hackers. For example, only two of the 16 car companies had developed any capability to detect and respond to a hacking attack in real time, and most customers don't even know that their information is being collected and sent to third parties.