---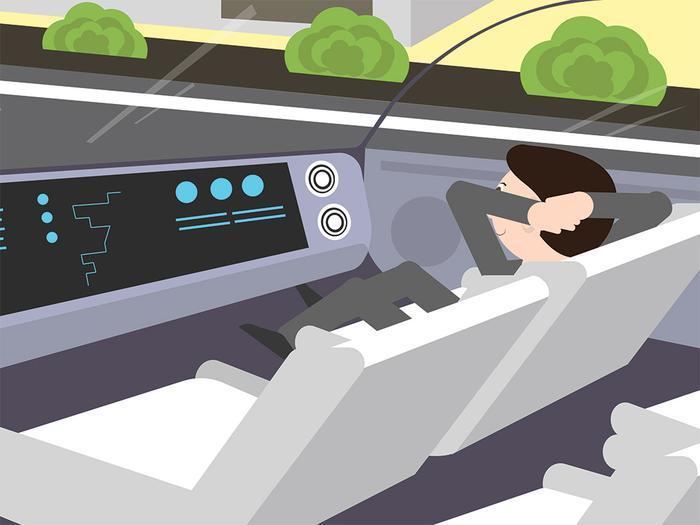 With Republicans in control of Congress, there's a lot of talk about clearing out regulations that slow the adoption of new technology -- like rules that require cars to have old-fashioned things like steering wheels and brake pedals.
While safety advocates have been trying to slow the rush towards adoption of self-driving cars, two senators say they want to clear away the regulatory brush that is inhibiting adoption of new technology that could make hands-on driving a thing of the past.
Republican John Thune of South Dakota, the chairman of the Senate Commerce, Science and Transportation Committee, and Democrat Gary Peters of Michigan, say they're exploring legislation that "clears hurdles and advances innovation in self-driving vehicle technology."
The two say autonomous cars would save lives and transform daily life.
"More than any other automotive technology in history, self-driving vehicles have the potential to dramatically reduce the more than 35,000 lives lost on our roads and highways every year and fundamentally transform the way we get around," the two said in a prepared statement. "Ensuring American innovators can safely develop and implement this technology will not only save lives but also solidify our nation's position as the world leader in the future of mobility."
Automakers' objections
They point to objections from automakers, who say that federal requirements that all vehicles must have steering wheels and brake pedals are among the rules that could slow the adoption of autonomous vehicles.
Automakers also complain that states are moving ahead with their own regulations, creating the potential for a confusing "patchwork" of laws.
"Our effort will also include a discussion on the existing patchwork of laws and regulations and the traditional roles of federal and state regulators," Thune and Peters said.
The two said that most existing safety regulations -- not surprisingly -- assume that cars and trucks have a driver. 
"Many current federal vehicle safety standards reference placement of driver controls and other systems that assume a human operator. While these requirements make sense in today's conventional vehicles, they could inhibit innovation or create hazards for self-driving vehicles," they said. "Left on its own, the slow pace of regulation could become a significant obstacle to the development of new and safer vehicle technology in the United States."
The National Highway Traffic Safety Administration (NHTSA) last year adopted new nationwide safety guidelines for self-driving cars, insisting that autonomous cars have a proven "robust design" before they are turned loose on the streets while making it clear that self-driving cars have the potential to reduce accidents.
"Ninety-four percent of crashes on U.S. roadways are caused by a human choice or error," said then-NHTSA Administrator Dr. Mark Rosekind. "We are moving forward on the safe deployment of automated technologies because of the enormous promise they hold to address the overwhelming majority of crashes and save lives."
The Trump administration hasn't yet indicated what approach it will take to self-driving cars.
Thanks
Keep an eye on your inbox, the lastest consumer news is on it's way!
Unsubscribe easily whenever you want
---