---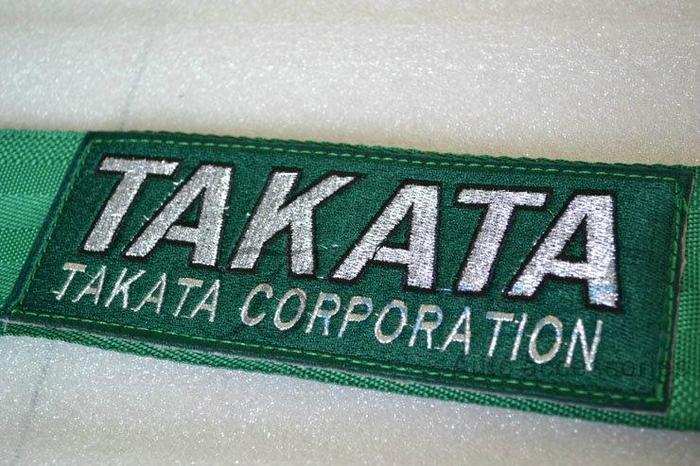 Federal safety regulators announced with great fanfare yesterday that they were fining airbag maker Takata up to $200 million, but today Sens. Richard Blumenthal (D-Conn.) and Edward J. Markey (D-Mass.) condemned the fines as "meager" and said they "do nothing more than change the costs of doing business and provide no meaningful deterrence for continuing reprehensible and irresponsible behavior that costs countless preventable injuries and lives."
The senators said the fines demonstrate the need to eliminate the cap on civil penalties that the National Highway Traffic Safety Administration is allowed to levy and also suggested that criminal penalties would be more appropriate.
That's a sentiment echoed by many consumers, like Jon of Cocoa, Florida.
"People are dead, crippled and maimed. I'm now 65 and finally getting correct medical attention, but in many cases, my body has deteriorated and my lifespan is in doubt" because of his injuries caused by his airbag's malfunction, he said in a ConsumerAffairs review. 
Jon said he was injured when his Dodge Viper went down an embankment backwards after he swerved to avoid a truck tire on the highway. Although the car's frame was bent, the airbag did not deploy, something Jon blames on the Takata recall. He contends that his airbag was not properly replaced after the recall was carried out.
Others are angry because the recalls have not been completed on their cars.
Claudia of New York City said she was notified in February 2015 that her Honda Accord had been recalled because of defective airbags but, nine months later, nothing has been done and no one at Honda or her dealership has bothered to return her calls.
"I think it's unconscionable that the representatives from Honda whom I've contacted have not responded to any of my inquiries regarding this matter. I do not have an alternate vehicle to get to work or drive my six-year-old son to school so I depend on my car as the primary source of transportation," she said.
"Appearance of fraud"
B.J. of Scottsdale, Arizona, said the "appearance of fraud is understated" and said the government "has the fiduciary responsibility to hold Takata and all auto manufacturers accountable."
"Where is the outrage?" B.J. asked. "More quality control and safety exposure; fewer excuses. Do your job, government agencies and employees -- people's lives, health, safety, and well-being depends on product safety remedies, accountability, and responsibility."
The Takata airbags have been blamed for eight deaths and about 100 injuries, caused when faulty inflaters caused the airbags to spew shrapnel-like shards of metal into the passenger compartment. Millions of older cars have already been recalled -- although most have not yet been repaired -- and now newer cars are being added to the list as the problems are being found in newer inflaters.
Honda, which has been hardest hit by the recalls, yesterday said it was canceling its use of Takata airbags and accused the company of manipulating its safety test data, something Takata denied.
Criminal penalties 
Blumenthal and Markey suggested it may also be time to impose criminal penalties in cases where vital safety information may have been withheld.
"We must ... reform the criminal penalties associated with concealing life-saving information about defects from the public," the two said in a prepared statement. They blamed Senate Republicans for blocking efforts to amend the transportation bill now before Congress "to change the behavior of auto companies that choose profit over human life."
Other safety advocates noted that the $200 million fine actually breaks down to $70 million for past actions and up to $130 million if Takata fails to comply with the consent decree it agreed to as part of the settlement with NHTSA.
Critics also noted that the $70 million fine does not even meet the Department of Transportation's own guidelines, which set the value of an individual life at $9.4 million. The fine for eight deaths would thus equal $75.2 million, rather than $70 million.
The consent order issued to Takata also lays out a schedule for recalling all Takata ammonium nitrate inflators now on the roads, unless the company can prove they are safe or can show it has determined why its inflators are prone to rupture.
---