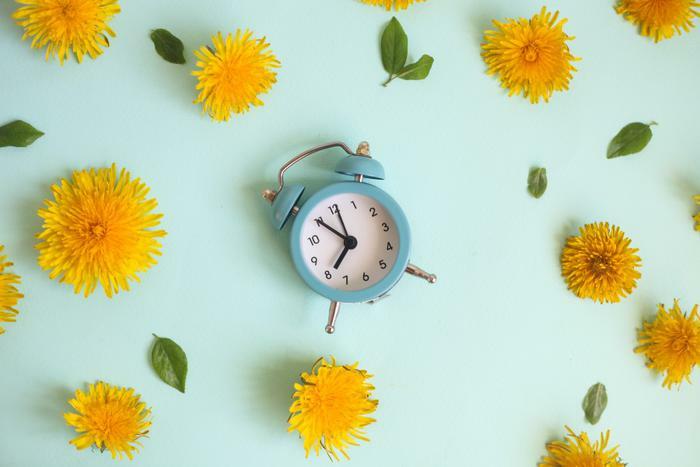 A group of bipartisan senators has introduced a bill that, if passed, would make Daylight Saving Time year-round. 
In states still participating in Daylight Saving Time, the "Sunshine Protection Act of 2021" would negate Standard Time (which lasts between November to March). If enacted, it would do away with the need for consumers to "fall back" an hour in November. 
The bill was introduced Tuesday by U.S. Senators Marco Rubio (R-FL), James Lankford (R-OK), Roy Blunt (R-MO), Sheldon Whitehouse (D-RI), Ron Wyden (D-OR), Cindy Hyde-Smith (R-MS), Rick Scott (R-FL), and Ed Markey (D-MA). 
In a press release, the senators said 15 other states have passed similar initiatives to make Daylight Saving Time permanent, and dozens of other states have expressed interest in doing the same. 
"Americans' lifestyles are very different than they were when Daylight Saving Time began more than a century ago," Whitehouse said. "Making Daylight Saving Time permanent will end the biannual disruptions to daily life and give families more daylight hours to enjoy after work and school."
Benefits of staying in DST
In a fact sheet outlining the effects of making DST permanent, Rubio's office noted that DST was first enacted in the U.S. due to Germany's efforts to conserve fuel during World War I in 1916. 
"Originally mandated for six months, in 2005, Congress extended DST to begin the second Sunday in March and end the first Sunday in November. As a result, the United States now enjoys EIGHT months of DST, and only four months of standard time (November-March)," the document said. 
The fact sheet provided by the lawmakers cites several possible benefits of staying in DST, including: 
A reduction in car crashes and pedestrian accidents, as daylight hours will be more in line with drivers' standard work hours and there will be greater visibility;

Reduced risk for cardiac issues, stroke, and seasonal depression;

A twenty-seven percent reduction in robberies;

A reduction in childhood obesity as a result of increased physical activity;

A reduction in energy usage since people wouldn't need to use as much electricity each day;

An economic boost since there tends to be a drop in economic activity of between 2.2 percent to 4.9 percent when clocks move back; and

Agricultural benefits since the biannual changes in time would no longer disrupt the synergy between farmers' schedules and their supply chain partners.
"The call to end the antiquated practice of clock changing is gaining momentum throughout the nation," Rubio said in a press release. "Studies have shown many benefits of a year-round Daylight Saving Time, which is why the Florida legislature voted to make it permanent in 2018. I'm proud to reintroduce this bipartisan bill to make Daylight Saving Time permanent, and give our nation's families more stability throughout the year."